Features Sneak Peek: December 5, 2020 Issue
---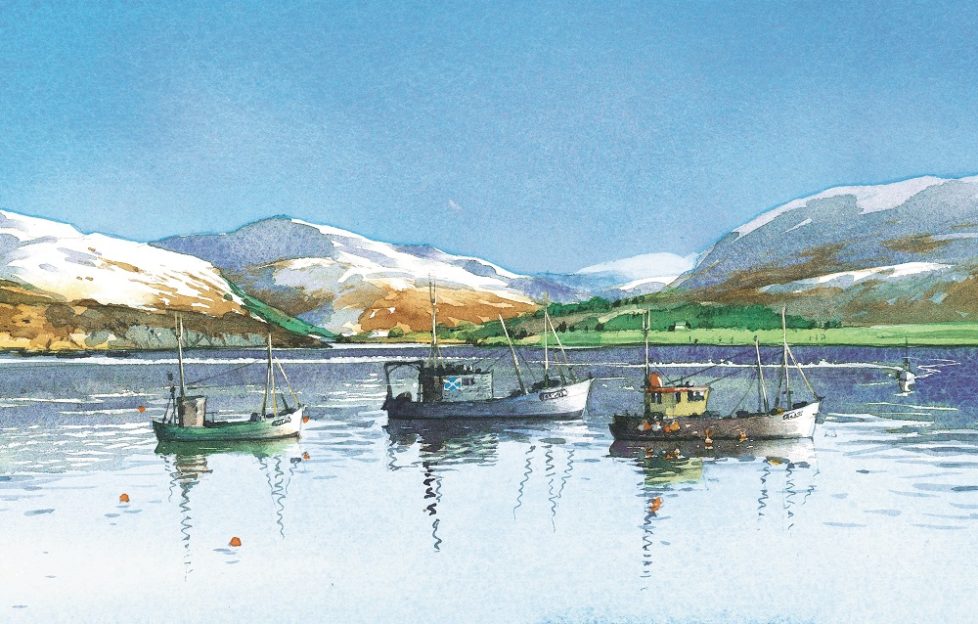 Illustration by DC Thomson Ltd.
It's time for another features sneak peek, and this week it's a bumper issue! Just in time for December, we have 144 pages of festive content for you to enjoy.
On the cover of our December 5 issue, Willie Shand fills us in on the trip he made last winter to the captivating village of Ullapool.
The coastal village in the Scottish Highlands is transformed into a real life winter wonderland at Christmas time, complete with snow dusted mountain tops.
Willie explored all thing festive, from the Christmas markets to Ullapool's unique Christmas tree. The "creel tree" is made from stacked creel fishing baskets, with its light switch on conducted by the Cal Mac Stornoway ferry.
Read more in this week's issue.
60 Years of Coronation Street
Our very own soap writer Glenda Young reflected on the success of  Coronation Street, as the soap turns 60 years old.
Glenda takes a look at what has kept viewers hooked on the stories of ordinary lives for six decades.
Read more in this week's issue.
All Wrapped Up
Our Alex spoke to professional present wrapper Jo Clydesdale. Jo has been wrapping professionally since 2011 and has lent her skills to Braun, Adidas and Hermes.
Read up on Jo's festive career and get some top tips for wrapping your Christmas gifts in this week's issue.
Advent Of Change
Dawn Geddes spoke to founder of Advent of Change, Kristina Salceanu. In 2018, Kristina founded the not-for-profit organisation which creates advent calendars which benefit others.
Rather than opening doors to chocolate, these advent calendars reveal a different cause the calendar is supporting each day.
A Nation Of Quizzers
Marion McGivern spoke to Shaun Williamson, author of "A Matter of Facts", about why we as a nation love quizzing. Shaun spent a year on the "quiz circuit", diving into the world of TV quizzes.
In his book, he takes a look at the science of what makes a gifted few so good at quizzes, and shares anecdotes from his time on the quiz circuit.
Read more in this week's issue.
Festive Baking
As we turn our calendars over to December, we're already looking forward to lots of festive food! In this week's cookery, we have a selection of festive baking recipes to get you in the Christmas spirit.
We can't wait to try this Vegan Chestnut Vanilla Cake with Cream Cheese Frosting. We also have Rudolph Chocolate Cakes, Ginger Christmas Cake, and much more.
Elsewhere in this week's issue, discover 7 easy ways to improve your BMI without ruining Christmas, Richard Webber tracks 100 years of Hornby Trains and Sarah Jagger has some savvy ways to give to good causes this Christmas.
---
If you can't get to the shops just now for your "Friend", subscribe now by clicking here. This will mean your "Friend" will come straight to your doorstep! 
You can also take out a digital subscription, meaning your issue will come straight to your computer, tablet or phone! And it's great value for money. Click here for more details.