Knitting Preview: January 23, 2021 Issue
---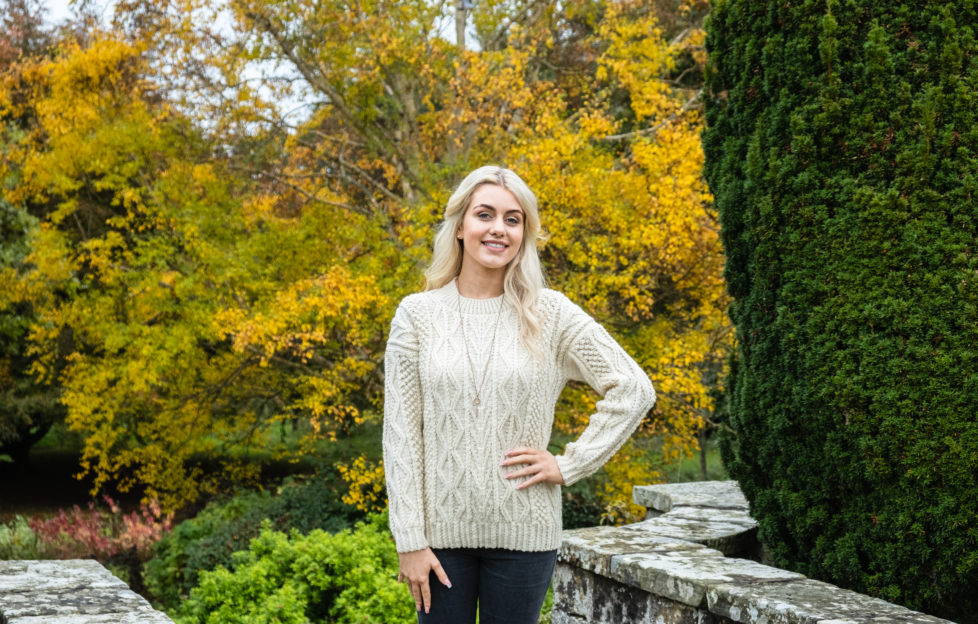 Photograph by Ally Stuart.
We have a classic design for you in this week's knitting preview: an Aran sweater in a heritage yarn.
This really is the perfect mix — a traditional sweater worked in a heritage yarn. It is the ideal combination to beat the chills.
We have chosen West Yorkshire Spinners The Croft Shetland Colours Aran in Sullom (010). This yarn is 100 % Shetland yarn and you can view the range, find a stockist or order direct from www.wyspinners.com or call 01535 664500.
The sweater is unisex and sizes range from 86/92 cm (34/36 ins) to 127/132 cm (50/52 ins). Actual size is around 18/13 cm (7/5 ins) bigger, giving a comfortable fit.
The design features a series of cables, twists and bobbles. There are two pattern panels to follow, each consisting of 20 rows.
We have graded this design as intermediate. As long as you can keep track of where you are in the panels and follow the row instructions you will be OK.
If, like most of us, you are staying indoors at the moment, this is a great knitting project to while away the time.
---
Knitting preview piqued your interest? Click here for more great craft content, including DIY face masks!
Or you can subscribe to "The People's Friend" here. That way you'll never miss another one of our great patterns and projects!
A digital subscription means you can download every issue straight to your laptop, tablet or phone. Try it today.