Features Sneak Peek: January 23, 2021 Issue
---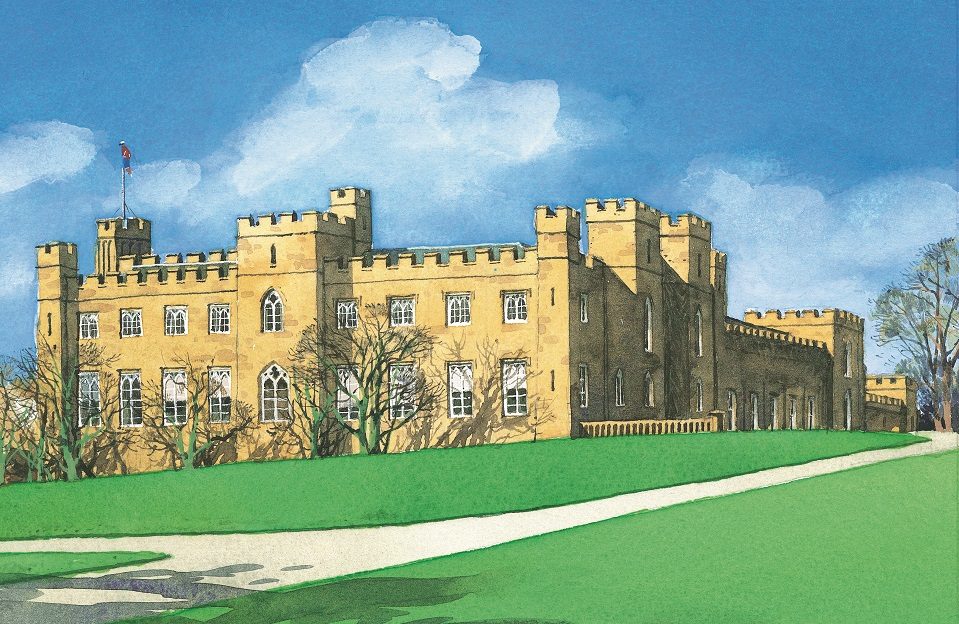 Illustration by DC Thomson Ltd.
Another week, another issue of your favourite magazine. Here's a sneak peek at the goodies we have in store for you in the January 23 issue.
Willie Shand is on the road to the Highlands, following a tour taken hundreds of years ago by Scotland's national bard, Robert Burns.
From Linlithgow Palace, where Mary, Queen of Scots was born, Rabbie travelled through Kenmore and onto Aberfeldy. Montrose and Dundee also appeared on his itinerary.
By the time Rabbie had reached Kinross, he had travelled almost 600 miles. The poet later wrote, "My journey through the Highlands was perfectly inspiring, and I hope to have laid in a good stock of poetical ideas from it. . . ."
Rescue hens
Mairi from the Features team finds out more about how Diana McChesney recently hatched a plan to rescue hens.
Covid has been catastrophic for a lot of people. For many chickens, however, it has been a blessing.
That's because the numbers of the birds being adopted rocketed recently.
Diana initially rehomed six hens back in March. Since then, she has rehomed about eleven hundred birds and is keen to encourage people to buy eggs locally to protect the welfare of our hens.
Finn the hero dog
Bill Gibb chats to PC Dave Wardell about his dog Finn's heroism in the line of duty.
Finn injured himself after he jumped in front of a knife to protect his handler. Dave is convinced his hero dog saved him from death. 
Dave is now helping to repay that debt by ensuring a better life for other police dogs all across the country.
He is doing this through a charity that he founded called the Thin Blue Paw Foundation.
Dave helped to raise awareness of his mission through a memorable appearance on "Britain's Got Talent" that moved Simon Cowell to tears.
The best of botany
Features Ed Alex digs deep with forensic botanist Dr Mark Spencer to learn the important — and unconventional — roles botany plays in the 21st century.
Plants provide us with both food and medicine and yet, as a studied subject, botany is in danger of disappearing. It's ironic, Mark says, that we now need more botanists than ever.
Mark's career highlights even include police work, with the botanist helping officers to assess a murder crime scene.
Elsewhere, we have our usual feast of fiction and a pattern to knit a beautiful traditional sweater.
Plus, we have a batch of spicy recipes for food that will heat you up from the inside. We hope you enjoy it.
Do let us know what you think!
---
Has this sneak peek encouraged you to subscribe to the "Friend"? Click here. This will mean your "Friend" will come straight to your doorstep! 
You can also take out a digital subscription, meaning your issue will come straight to your computer, tablet or phone! And it's great value for money. Click here for more details.