Knitting Preview: January 30, 2021 Issue
---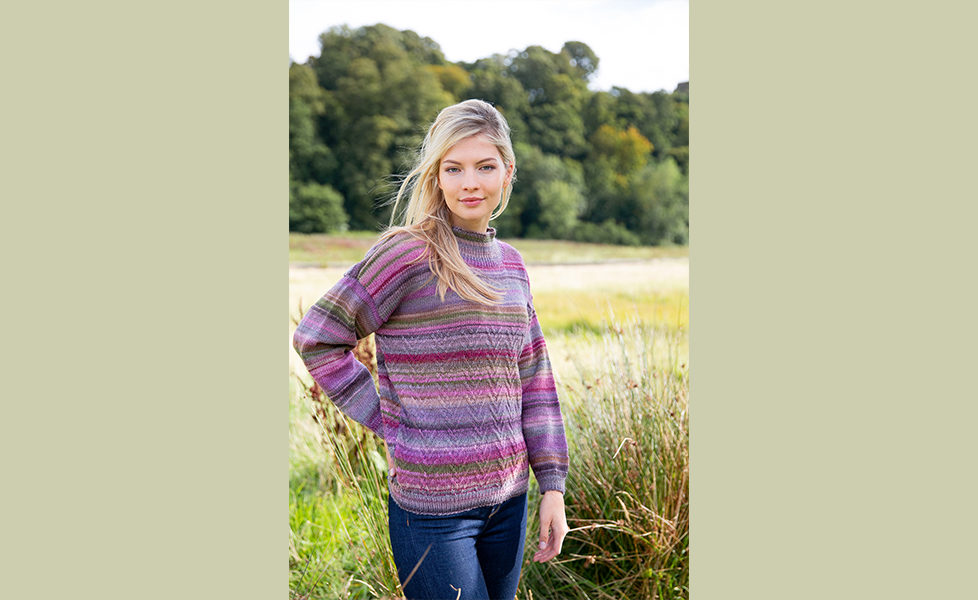 Photograph courtesy of Rico Yarns.
We have a colourful sweater for you in this week's knitting preview.
Rico Design Creative Melange Chunky is the yarn we have used for our eye-catching sweater, which comes in five sizes. They range from 81/86 cm (32/34 ins) to 122/127 cm (48/50 ins). Actual size is around 13/8 cm (5/3 ins) bigger.
The wool and acrylic mix yarn is an amazing melange of shades including blues, yellows, lilacs, greys and browns. The clever manufacture of the yarn means that the colour changes occur as you knit, giving a multi-colour effect.
The yarn photographed is Yellow Teal (064), one of 14 shades available. You can view the range and order direct from www.ethelandem.com.
The pattern is worked over 10 rows, which are repeated throughout. Most of the rows are either knit or purl, with two rows incorporating lace stitches.
We have graded this design as intermediate but as long as you keep track of the lace rows, it is quite straightforward.
If you want a project to brighten up your day, then this sweater certainly fits the bill. 
---
Knitting preview piqued your interest? Click here for more great craft content, including DIY face masks!
Or you can subscribe to "The People's Friend" here. That way you'll never miss another one of our great patterns and projects!
A digital subscription means you can download every issue straight to your laptop, tablet or phone. Try it today.