Features Sneak Peek: February 27, 2021 Issue
---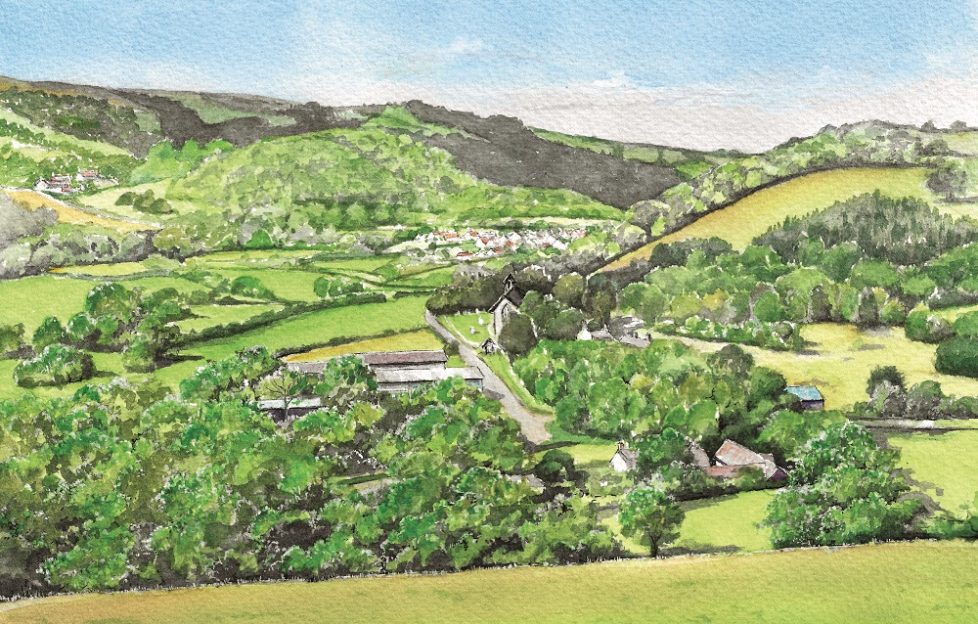 Illustration by DC Thomson Ltd.
We're back again with another sneak peek at our latest issue. It's packed with brilliant features and fiction!
Simon Whaley explores the literary connections of Shropshire, inspiration to many a writer.
Clun Valley is a peaceful part of the world, and our trip takes us to the small hamlet of Aston. While in this area, a visit to Aston's Arbor Tree is a must. The large poplar has numerous local and international flags fluttering between its branches.
That's because Aston on Clun is one of the few villages in Britain still commemorating Arbor Day or Oak Apple Day. Although the holiday was abolished in 1859, residents here have long continued the tradition.
The Kanneh-Masons
The musical world has seen many family combinations, but never has there been anything like the Kanneh-Mason siblings.
Sometimes one or two of a family can stand out among their peers as being something special. But all seven of them?
They surely are a musical phenomenon.
It all stems from natural ability, fine tutorship to hone their talents, and the encouragement and support from mum Kadiatu and dad Stuart.
Garry Fraser hears more.
Carers' tea parties
As a carer, Hilary Jones had enjoyed spending time at a group her mum attended at the local hospital, where she could meet and chat with other carers. 
When NHS cutbacks brought the group to an end, Hilary invited the carers and those they cared for to a tea party in her home. It was so successful that it became a regular event!
For some guests, the tea parties are a lifeline.
Hilary sees her parties as a way for her guests to escape the pressures of their lives for an hour or so. She was set to mark her 50th tea party last year, but COVID restrictions saw her taking the party to the carers instead.
Janey Swanson finds out more.
Military Museum Scotland
Bill Gibb discovers how the Military Museum Scotland is helping those who served their country connect with each other.
The museum's founder, Ian Inglis, was left a box of medals by his dad. Those medals inspired him to follow in his father's footsteps, serving in the military.
Later, he opened his museum. It has every possible military item on display, from medals, photographs and gripping personal accounts to uniforms, weapons and even vehicles.
Three years after the museum opened, families have been flocking to the award-winning attraction.
Elsewhere in this issue, we have a feast for St David's Day (with a collection of tasty recipes using leeks), and the results are in for our photography competition.
We also have a knitting pattern to make a gansey-inspired sweater. Enjoy!
---
Has this sneak peek encouraged you to subscribe to the "Friend"? Click here. This will mean your "Friend" will come straight to your doorstep! 
You can also take out a digital subscription, meaning your issue will come straight to your computer, tablet or phone! And it's great value for money. Click here for more details.