Our Picture Perfect Competition Winners
---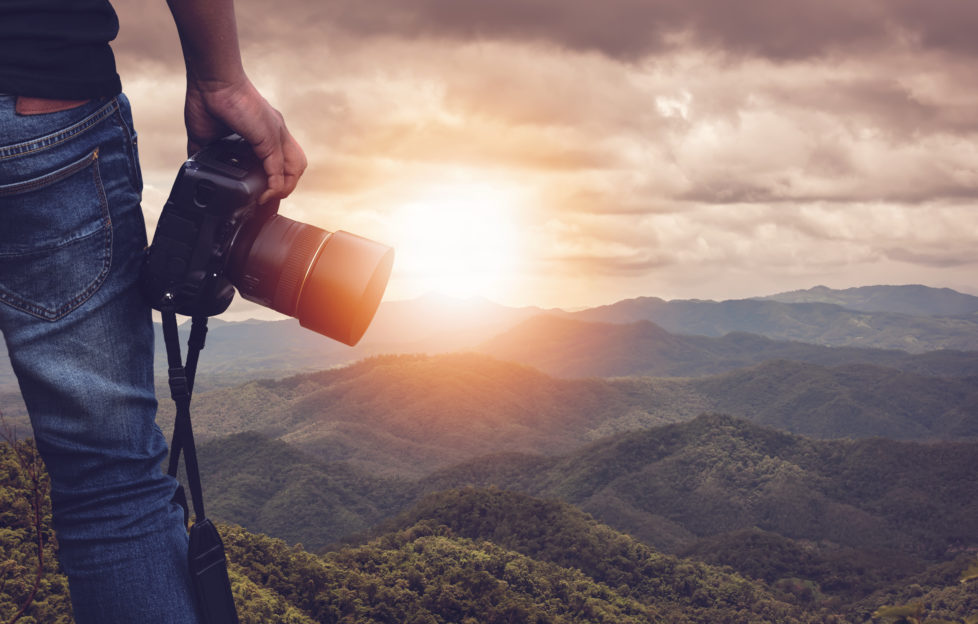 Shutterstock.
Last year, we asked readers to capture on camera their images of friendship in 2020 – and we're delighted to reveal the winning picture here, along with some wonderful runners-up!
The theme of friendship in 2020 was selected to highlight the importance of connecting with people and nature in a year like no other.
From clapping for carers to shopping for neighbours, so many rose to the challenge to come together to help each other through the pandemic.
The winning entries were selected by a panel made up of "Friend" Editor Angela Gilchrist, Features team member Yvonne McKenzie, freelance writer and photographer Willie Shand, and Robin Bell, from the Robin And Eirwen Bell Trust.
The talented winner will receive £150, and the three runners-up £50 each – prize money which has been generously donated by the Robin And Eirwen Bell Trust.
The trust was set up by poet and documentary writer Robin as a tribute to his late wife, who died from ovarian cancer in 2014, aged just fifty-five.
We've also included two highly commended photographs which made the shortlist, narrowly missing out on a prize-winning place.
The winner
Amber Milligan from Chester sent in this moving picture, saying, "This is my dear friend, Sheila, but to us she is better known as my adopted nan.
"Sheila lives across the road from my grandad, and I have never known life without her in it. She has watched me grow from zero to twenty, and though there may be a fifty-year age gap, she has always been one of my closest friends.
"During normal times, I would spend almost a day there once or twice a week, and then the pandemic began. We both received the news that we were higher risk, due to her age and myself being a type one diabetic. I knew this year would be especially hard as I couldn't be near her.
"So, with the front door open as often as possible, we stand at this window and talk for hours until it finally gets too cold to carry on. This is our new reality, and that is why this picture means so much to me."
Runner-up
Edward Harrhy from Pontllanfraith raised a smile with his adorable picture.
He says, "My granddaughter Sophia (aged six) came to me and said, 'Gramps, why can't all people be like us and my bunnies? We are all real friends; come and see.'
"When I saw her bunnies with interlocked arms I found it so moving I just had to take a picture. My wife and I are going on for eighty and we have only seen Sophia twice since March."
Runner-up
Stephanie Jackson from Cradley Heath talks about the separation from her son along with this entry showing how animals have helped many people cope through the pandemic.
She says, "This is a picture of my son, Joseph, who moved to Wales a few years ago. I have hardly been able to see him with our different rules and tiers between countries.
"Thankfully, I managed a holiday last July and took this photo of him and a friend's horse. You can see that friendship connection between the two of them."
Runner-up
Lee Manvell from Worthing sent in this cracking picture.
He says, "I have chosen this picture as it made me smile. The swans naturally came together and made the heart shape with their heads and necks. They were perfect together."
And there's more . . .
We had so many fabulous pictures to choose from, we decided to highlight as many as we could. The two below made the shortlist.
Highly commended
Janet Dandy of Burnley says, "These are my son's two cocker spaniels, Max and Benjy.
"At first Max was a bit jealous when new addition Benjy joined the family, but they proved that friendship wins through in the end. They also bring pleasure to my son and his partner."
Highly commended
Margaret Whittaker of Longframlington's entry was a real sign of the times.
"A bench is a place to meet, a welcome sight for a pause, a chance conversation with someone passing. A bench hears all . . . says nothing.
"This was the Alnwick Garden Cherry Orchard during lockdown. Unkempt, unloved, lonely and desolate."
---
For more great pictures from the "Friend" team, why not take a look at our "Out And About . . ." series here.