Lisa's Brush With Watercolour Painting
---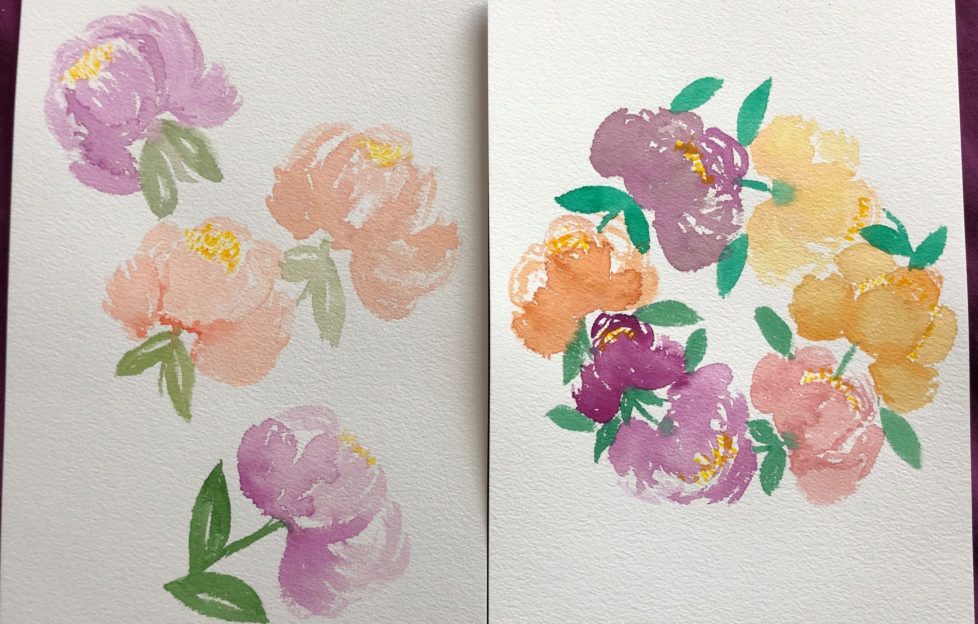 All photograph by Lisa Crow.
From Zentangle to crochet, I have several creative hobbies. So when the Features team gave me vouchers for Hobbycraft for my birthday, I decided to treat myself to some watercolour paints and brushes.
Then I signed up for an online course. Here's how I got on.
I am a fan of online calligrapher "Happy Ever Crafter" Becca Courtice so when I saw she was offering this course, "Show Me Your Florals", I decided to give it a try.
It was co-taught by Stephanie Fehrenbach, and consisted of a week's worth of exercises. Although it was free, I learnt so much.
Right from the start, however, I was completely out of my comfort zone.
Colour bleeds and value weren't concepts I had encountered before.
And I hadn't mixed my own paint either.
Mixing paints
The first couple of lessons focused on mixing paints and learning how to know how much water to add. That very much comes with practice.
Fortunately, you can wipe off a colour from your page, provided it is still wet. I did a lot of blotting, let me tell you!
The rest of the week saw me completing so-called compositions. Calling them compositions is generous – they are basically no more than a collection of colourful blobs!
I found it quite tricky to get used to my brushes. I'm used to rigid pens but the bristles were so soft and my brush control needs improvement.
Random shapes
It was when I started painting leaves that I really started to enjoy the projects, as I was creating something lifelike, rather than just random shapes. Adding peonies to my skillset in the following tutorials was also enjoyable but I found myself marvelling at how easy Stephanie made it all look. I didn't find it easy at all.
In fact, I peaked too soon.
My favourite painting comprised peonies, complete with leaves, scattered randomly across the page. By the final project (painting flowers in a circle, while changing colours to create a rainbow wreath) any skill I had picked up seemed to have deserted me.
I'm not sure that it's a skill I want to improve on, though I'm glad I tried the course.
Instead I think I will use my watercolour paints to create calligraphy ink or to create colourful backgrounds to write calligraphy on. Watercolour is not where my heart lies. I do recommend it to anyone interested, though. It can be completed in your own time and at your own pace.
---
For more information, visit The Happy Ever Crafter website here.
For more craft content from "The People's Friend", click here.