Fiction Sneak Peek: April 17, 2021 Issue
---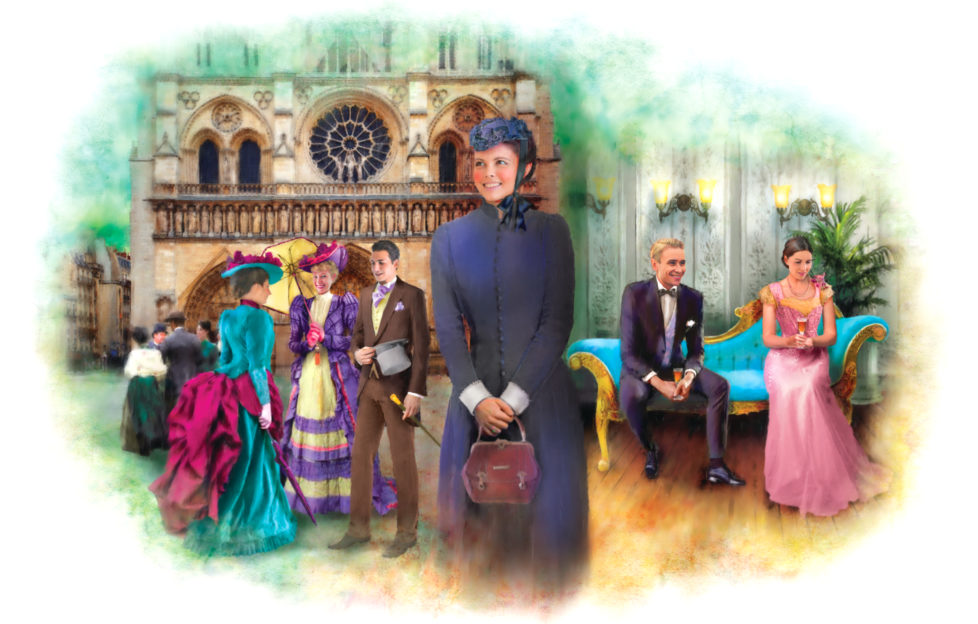 Illustration by Helen Welsh.
Welcome to this week's fiction sneak peek.
In our opening story, librarian Magdalena is a stickler for accuracy – where would the world be without it? Then she makes a discovery . . . Set in 1977,  Alison Carter's "By The Book" is illustrated by Jim Dewar.
Rene's husband, Geoff, is keen that they do their bit for the environment. It doesn't prove as easy as he'd imagined, in Christine Bryant's "Every Little Helps". With a super illustration by Tracy Fennell.
It's April, so it's not surprising that April showers are about, in Susan Sarapuk's "Rain On My Parade".
"Being Maggie" by Eirin Thompson is next. Margaret's well-ordered life is in turmoil when a new teacher arrives at her school! With a cheerful illustration by Martin Baines.
A young couple have very different ideas when it comes to money. Can they work out their differences before their anniversary? Tess Niland Kimber's gentle "Under The Cherry Trees" has a beautiful spring-like illustration from the Shutterstock picture library.
What would busy working mum Jane wish for, if she had three wishes? Prepare to be surprised in Glenda Young's "Wishful Thinking", illustrated by Ruth Blair.
There's "Something For Everyone" in our final story of the week by Teresa Ashby. A family have an old-fashioned day out during a 'staycation', but will it be a success?
Serials
A sparkling new five-part serial starts today. An advertisement in the Library has brought an interesting group of writers together, in Kate Blackadder's "The Saturday Scribblers". With lovely illustrations throughout by Ruth Blair.
In Part Five of "A Tale Of Two Sisters", visiting Paris with Miss Lucinda is a dream come true for young Alice. Katie Ashmore's splendid serial is accompanied by beautiful illustrations from illustrator Helen Welsh (above).
Series
In Part Three of Stefania Hartley's "Tales From The Parish", Melinda is wondering what on earth she has to do to feed Father Okoli . . .
And in Glenda Young's weekly soap, "Riverside", Chelsea has started to act very strangely.
---
If this sneak peek has left you wanting more, don't worry! Our new issue is in shops soon.
Did you know that subscribers receive their issues early? Click here for more information on subscribing to the "Friend" today.