Craft Preview: April 24, 2021 Issue
---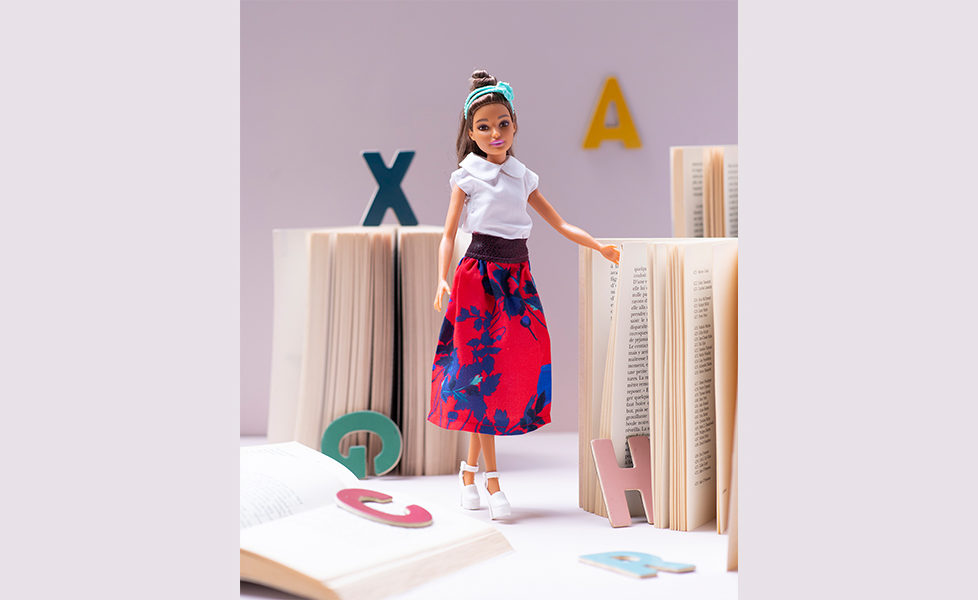 Photograph courtesy of Search Press.
Welcome to this week's "Friend" craft preview!
We have something special for dressmakers in our latest issue: an outfit for Barbie.
What little one wouldn't love to have this outfit for their doll? It consists of a simple skirt with belt and a crisp white blouse.
The fabrics we have used are a cotton poplin for the blouse and a viscose with bright pattern for the skirt plus some leatherette for the belt. You will also need some Velcro or similar for the fastenings.
Our latest issue includes full pattern pieces and all the making up instructions you need. In addition, you will need a sewing machine and toning threads.
We took this outfit from the book, "Barbie Boutique" by Annabel Benilan, published by Search Press, RRP £12.99, ISBN 9781782218661. To find out more about it or to order direct, visit www.searchpress.com.
This fun project is the perfect way to use up scraps from your sewing stash and put a smile on a little one's face.
Happy stitching!
BARBIE and any related design and logos are the ownership of Mattel, Inc. and are hereby used under license. © 2020 Mattel. All rights reserved
---
Has this craft preview piqued your interest? Click here for more great craft content, including Lisa's adventures with Mosaic Crochet!