Fiction Sneak Peek: May 1, 2021 Issue
---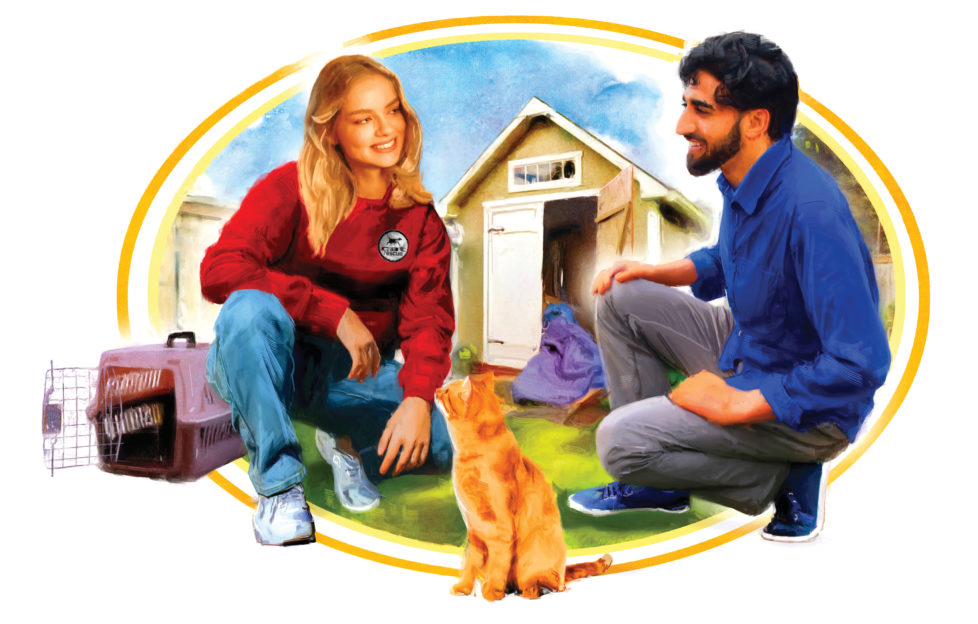 Illustration by Martin Baines.
Welcome to our sneak peek at the new week's worth of wonderful reading in store!
Pamela Kavanagh's "That Finishing Touch" is the story of three sisters, all looking forward to the annual May Day dance, until it seems the usual venue may not be available…Set in the 1890s, this week's opening story has a lovely traditional illustration by Gerard Fay.
Café owner Janina and café regular, Albert, always banter about the sachets of sauce he receives with his meals, but the couple have so much more in common than that. Alison Carter's "A Chip On The Shoulder" is illustrated by Andre Leonard.
A village committee try to agree on what to organise for their May Day celebrations, in Sue Cook's humorous "Hit The Right Note". With a spring-like Shutterstock illustration.
"At Face Value", by Jo Styles, is the story of one grandma and her determination to show just how much a new granddaughter means to her. Sensitively illustrated by Mandy Dixon.
A cat called Alan takes centre stage in Teresa Ashby's "A Cat's Best Friend". With a cheering illustration by Martin Baines (above).
A group of neighbours become friends after one of them leaves a book in the entrance area of their flats. Camilla Kelly's uplifting "Help Yourself!" has an illustration from the Shutterstock picture library.
Sally and her grandson are saving up, in our final story of the week. Vanda Inman's "Wonderfully Wacky!"  has an upbeat illustration by Sarah Holliday.
Serials
A brand new eight-part serial begins today – Pamela Kavanagh's follow-up to last year's "The Tanner's Daughter". It's now 1587, and Will and Jane are at a loss to know what to do with their unruly boy, Nicholas. "The Tanner's Son" has super illustrations throughout by Mandy Dixon.
Tina has an interesting day off, in Part three of Kate Blackadder's "The Saturday Scribblers", with bright illustrations by Ruth Blair.
Series
In Stefania Hartley's "Tales From The Parish", what will Father Okoli's birthday gift be?
And Anna decides to confront Chelsea, in Glenda Young's weekly soap, "Riverside".
---
If this sneak peek has left you wanting more, don't worry! Our new issue is in shops soon.
Did you know that subscribers receive their issues early? Click here for more information on subscribing to the "Friend" today.