Knitting Preview: May 8, 2021 Issue
---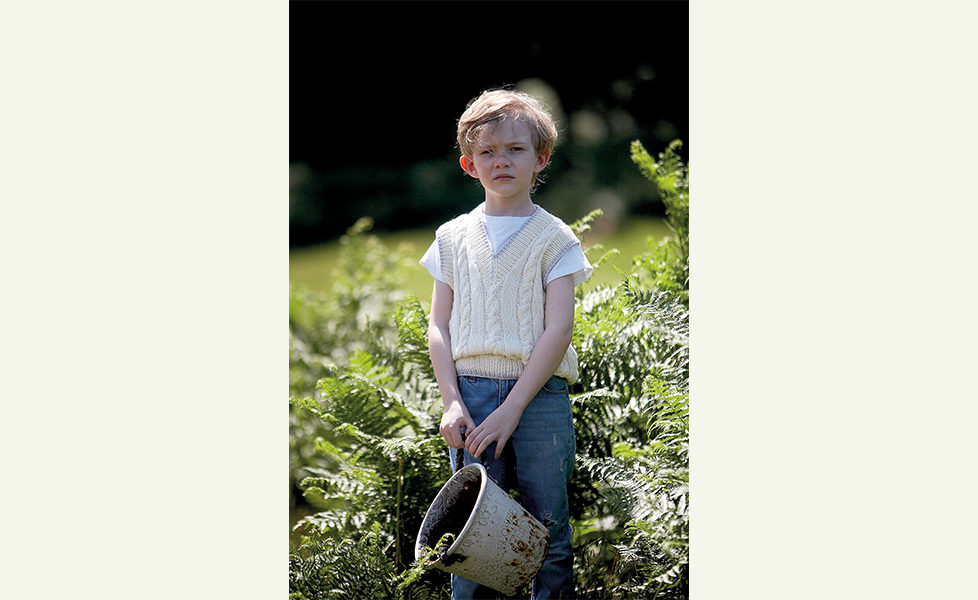 Photograph courtesy of Search Press.
This week we have a cabled slipover that is perfect for young explorers in this week's issue.
It comes in three sizes, 3-4 years, 4-5 years and 5-6 years with actual sizes being 63.5 cm (25 ins), 69 cm (27 ins) and 73.5 cm (29 ins) . We've knitted this in Sirdar Snuggly Cashmere Merino Silk DK in Mother Goose (301) and contrast shade Silvery Moon (306).
Designer Monica Russel has created a yarn pack for this design and you can order direct from www.theknitknacks.co.uk. The slipover features in Monica's new book, "Nordic Knits For Children", and readers can also order signed copies of the book.
We have graded this design as easy. The cable is very straightforward with the panel worked over a 12-row pattern. We've kept the shaping simple.
The contrast shade is worked at the edge of all ribbing to add a finishing touch.
Sunny days are just around the corner, so we reckon this is the ideal choice for an adventurous little one.
---
Knitting preview piqued your interest? Click here for more great craft content, including Lisa's adventures with Mosaic Crochet!
Or you can subscribe to "The People's Friend" here. That way you'll never miss another one of our great patterns and projects!
A digital subscription means you can download every issue straight to your laptop, tablet or phone. Try it today.