Pat Thornborough: A True "Friend" Favourite
---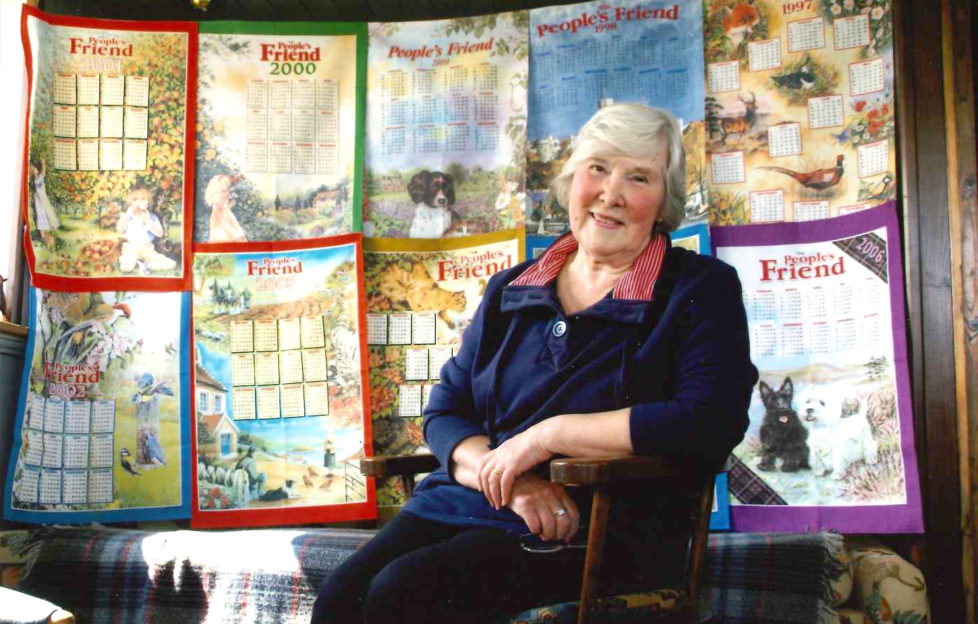 Photograph courtesy of Pat Thornborough.
I recently heard the sad news that Pat Thornborough, a favourite "Friend" author for many years, had passed away.
Pat was much loved by "Friend" readers and staff alike for her wonderful short stories and serials. Her writing was full of warmth and humour. And she had a special gift for creating memorable characters.
Father Carter and the inhabitants of Little Fenkyle, the Stella Maris nuns and intrepid Val and Betty — they are all familiar friends to us, brought to life by Pat's skilful pen.
But to me, Pat was more than just a popular contributor. I also counted her as a friend.
She started writing for the magazine in the mid 1990s, around the same time as I joined the staff as a very junior member of the team.
As the years passed and the then Editor, Sinclair Matheson, retired, Pat became "my" author. We corresponded regularly and often spoke on the phone about new plot ideas for the Stella Maris sisters or another mystery for Val and Betty to solve.
A special visit to the "Friend"
Pat was the recipient of our Olwen Richards Award for up and coming writers, and one year she even made the long trip from her Isle of Wight home to visit the "Friend" offices in Dundee. That was a very special occasion, and she instantly won the hearts of the whole "Friend" team.
She was great company, full of fun and interested and delighted in everything and everyone around her. That love of life, ability to see the positives in all situations and deep interest in people shone through in everything she wrote.
And despite her skill as a writer, she was modest about her own talents and achievements, always eager and willing to to listen to feedback and work to improve her stories. She was never anything less than an absolute pleasure to work with.
Pat and I got to know each other well over the years. She gave Father Carter a little cat of his own when she learned how much of a cat-lover I was. I'm pretty sure my own vegetarianism influenced him to give up eating meat, too!
Phoning Pat was such a treat. We always used to laugh about how, if her lovely husband answered the phone, he knew who was calling without asking because of my Scottish accent.
It's sad to think that there will never be another new Father Carter story for one of our Christmas issues. But what pleasure Pat brought to so many hundreds of thousands of people across the world through her writing.
We will all miss her.
---
Click here to read what Pat had to say about the 150th anniversary of the "Friend".