What The "Friend" Means To Pat Thornborough
---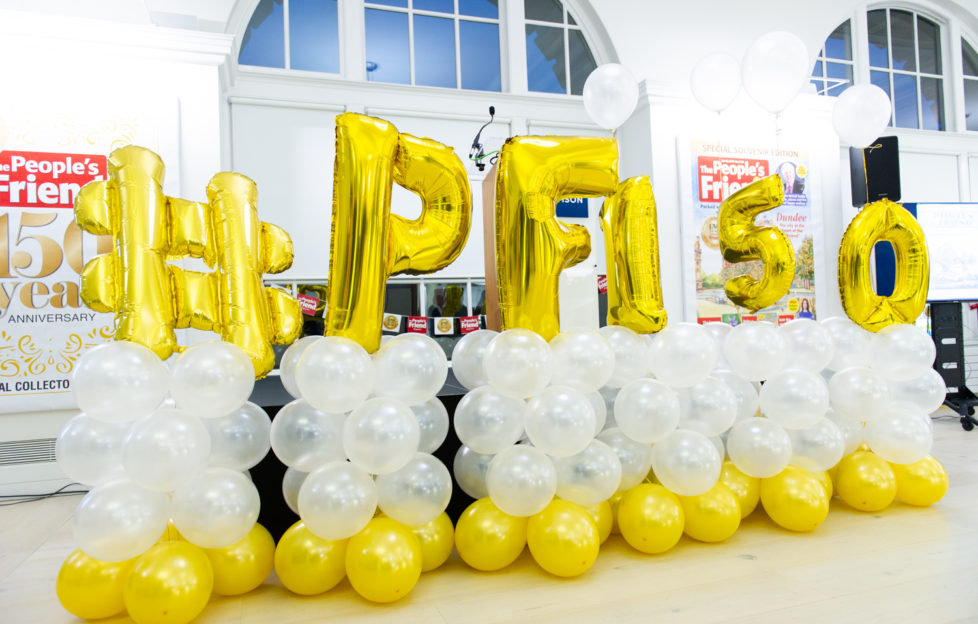 Photograph by DC Thomson Ltd.
As part of our 150th celebrations, our contributors have been sharing their thoughts on what the "Friend" means to them.
For short story writer Pat Thornborough, the magazine has seemed to grow with her over the years . . .
When I was a small girl and the letters on a page were mere scribbles to my eyes, my grandma introduced me to a "Friend" of hers who brought me children's stories which she read to me when I could only understand pictures.

Later the scribbles became meaningful and I was able to read the stories for myself and as I grew up the magazine seemed to grow with me. I came to understand my 'Friend' never lectured me but gave me sound advice, a smile to my lips and a happy heart.

After a while I, who originally could only understand the pictures, grew up to have the privilege of writing stories for the magazine. However, 'The People's Friend' is not just about writers. They are part of a team of dedicated and talented folk who put everything together to bring their reader the best.

May you have a wonderful 150th my dear 'Friend', and continue to inspire many a young person to write words but still enjoy looking at the pictures.
See more 150th anniversary content here.
You can browse all our fabulous 150th Anniversary gifts at the DC Thomson Shop.
And don't forget our fantastic new 150th Fiction Special.
With vintage poems, articles and 36 original short stories carefully chosen from the magazine's archives, it's a treasury of fabulous fiction that reflects women's lives, hopes and dreams over the past 150 years.