Features Sneak Peek: May 29, 2021 Issue
---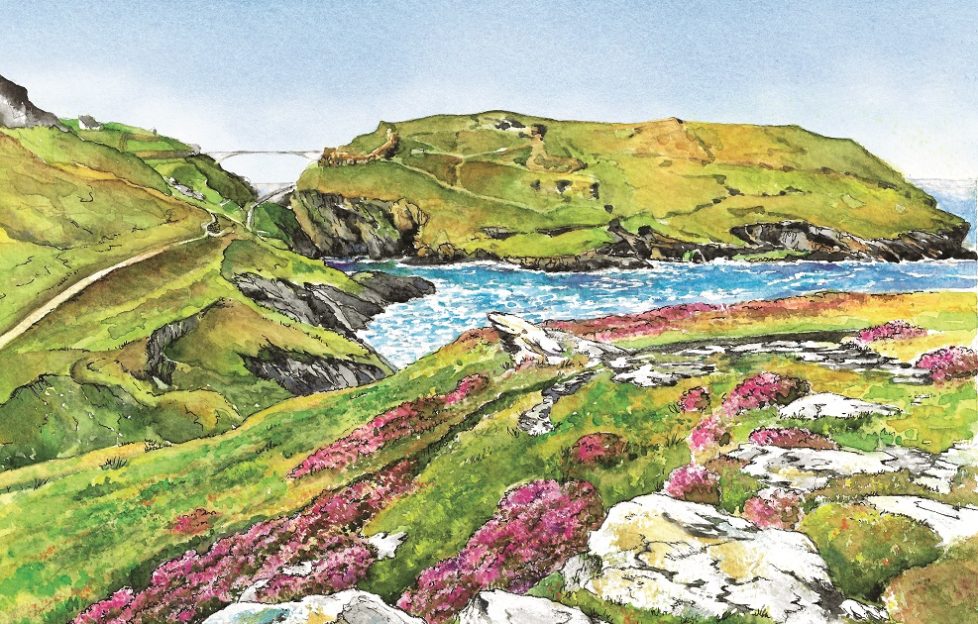 Illustration by DC Thomson.
Pat Coulter is spellbound by the Tintagel, the mythical birthplace of King Arthur on the Cornish Coast in our May 29, 2021 issue.
Tintagel Castle is on the itinerary, of course, and while in the area, we may just have to sample some freshly baked Cornish pasties. Well, it would be rude not to…
The myriad galleries and little independent souvenir shops are also a great way to pass the time in these parts, as is the new interactive Visitor Centre.
With such awe-inspiring scenery, this is selfie heaven for many!
Professional Ten-Pin Bowler
Verity Crawley was just five when she first set foot on a ten-pin bowling lane.
She ended up staying on at a youth bowling club session and it started her on a path to a remarkable career. Now aged twenty-six, Verity is Britain's only female professional ten-pin bowler, one of the top 10 in the world, and she competes in prestigious televised tournaments all over America. Bill Gibb finds out more.
Escape Project
Mental illness comes in many shapes and forms and affects families all over the UK, and the mental-health charity Family Action Group has a project to help. "Escape" is a community orchard and allotment designed for those with mental-health issues or learning difficulties.
It aims to get participants outside in the fresh air, doing the physical exercise of planting, weeding, growing and harvesting, while mixing with others and feeling a sense of purpose.
All of these things benefit our emotional wellbeing by reducing anxiety, stress and depression. Dianne Boardman finds out more.
Joy Of Jigsaws
The first ever jigsaw was created in the 1760s by London map-maker John Spilsbury. The idea soon caught on and other "dissected puzzles" were created, which is why a jigsaw fan is still known as a "dissectologist".
Not until the 1880s did the invention of the jigsaw-cutting tool lend its name to this increasingly popular puzzle.
Famous fans of jigsaws include actors Patrick Stewart and Hugh Jackman. Even Her Majesty, the Queen enjoys solving a puzzle on a winter evening at Sandringham. Gillian Thornton finds out more.
Elsewhere, we have a collection of recipes to make food to eat outside and you can learn how to make a beautiful keyring on our craft pages this week. We hope you enjoy it!
---
Has this sneak peek at our May 29, 2021 issue encouraged you to subscribe to the "Friend"? Click here. If you do, your "Friend" will come straight to your doorstep! 
You can also take out a digital subscription, meaning your issue will come straight to your computer, tablet or phone! And it's great value for money. Click here for a sneak peek at that!