Fiction Sneak Peek: June 5, 2021 Issue
---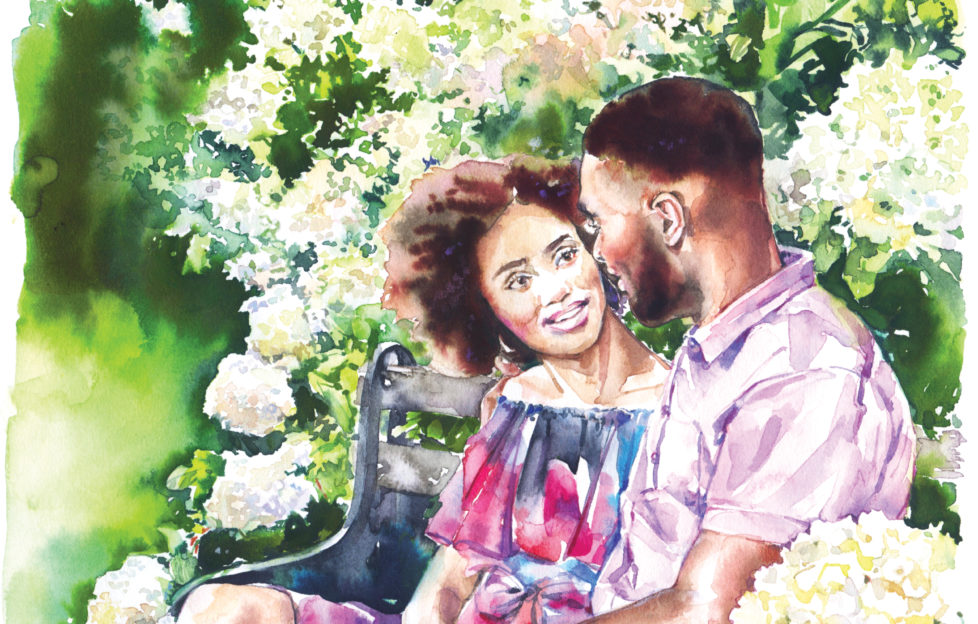 Illustration by Tracy Fennell.
Welcome to another week of wonderful reading with "The People's Friend", and our June 5, 2021 issue.
Our opening story is Alyson Hilbourne's "A Little Excitement". We're in the 1920s, and Agnes, on a seaside holiday with her Aunt Gertrude, hopes for some excitement. It duly arrives with the theft of a guest's necklace! With a sunny illustration from Philip Crabb.
Jamila knows she must tell Montel the truth about her past, but what she doesn't know is what his reaction will be. Find out in "The Way We Were", by Leonora Francis, illustrated beautifully by Tracy Fennell (above).
Chrissie's son, Josh, dreams of travelling the world. But what if he doesn't come back? Find out how the puzzle is solved in "One Lost Piece" by Vanda Inman.
We're looking out for "The Danger Signs", in our next story by Laura Tapper – and finding that choosing the healthier and safer options in life isn't always easy! With a summery illustration by Pat Gregory.
Four women make friends through their children and go on to form a book group. Five years later, they go away to celebrate the group's anniversary, and a few home truths emerge. By Marie Penman, "Between The Lines" is illustrated by Mandy Dixon.
A young family really need a holiday, but money's tight, in Beth Watson's "Poolside Paradise" . . .
. . . and in our final short story this week, one man will go to any lengths to watch his beloved team in the 1978 World Cup! Sharon Haston's light-hearted "Digging For Glory"  is accompanied by a Ruth Blair illustration.
Serials
Ellery and Fran's new business venture is off to a flying start, in the final part of "Ellery's Orchard", written especially for the "Friend" by H. Johnson-Mack, and illustrated by Andre Leonard.
It's Part Six of "The Tanner's Son", and Nicholas needs to work out how to break the news from Ireland. But why is the house so quiet? Pamela Kavanagh's Tudor-era serial is illustrated by Mandy Dixon.
Series
It's time for the Best Dressed Window Competition, in Stefania Hartley's "Tales From The Parish" . . .
. . . and in Glenda Young's "Riverside", George's behaviour has become a little eggs-streme!
---
If our June 5, 2021 issue has left you wanting more, don't worry! Our new issue is in shops soon.
Did you know that subscribers receive their issues early? Click here for more information on subscribing to the "Friend" today.