Features Sneak Peek: July 3, 2021 issue
---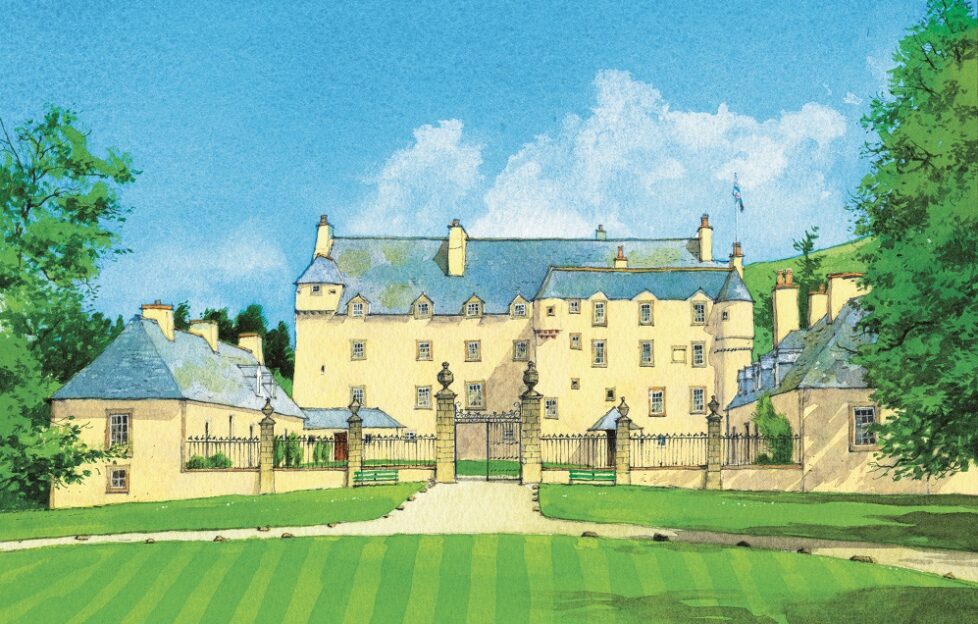 Illustration by DC Thomson.
Willie Shand is on the trail of Mary, Queen of Scots in the July 3, 2021 issue of "The People's Friend".
Meet Willie at
Linlithgow Palace
, where our story begins. It was here where Mary was born, in December, 1542. Our visit will also take in important locations in Mary's life, such as
Edinburgh Castle
, where she would give birth to her son.
Mary found herself implicated in the murder of her second husband, Henry Stuart, Lord of Darnley. With alleged blood on her hands, Mary was a prisoner at
Lochleven Castle
for almost a year. She escaped in May, 1568.
Mary was later found guilty of a plot to assassinate her cousin, Elizabeth I, and take her throne, and was sentenced to death. Her body was interred at
Peterborough Cathedral
.
Big Butterfly Count
Butterflies bring spectacular splashes of colour to gardens, parks and countryside. However, three quarters of the species in the UK are in decline.
Janey Swanson learns her red admirals from her painted ladies as she finds out about this year's count.
Sewing For Sanity
Beloved "Friend" author Glenda Young has long been uplifting our readers with her stories but over the pandemic her work had an unexpected impact on her local community.
The Roker Life Project started as a book club last year and many of Glenda's books have been on their list.
The club expanded beyond books with another project called Sewing For Sanity. A Zoom session sparked ideas of making pieces of fabric art based on scenes from Glenda's books.
Features Ed Alex
finds out more.
Betty Webb MBE
Not even Betty Webb's parents knew what she did in the war. Betty, who was a code-breaking team member at
Bletchley Park
, had signed the Official Secrets Act and could tell no-one.
Betty completed military training with the Auxiliary Territorial Service. Thanks to putting on her CV that she was bilingual, Betty found herself on her way to Bletchley. She had never heard of it and had no idea what went on there.
She was just eighteen in 1941 when she arrived at the home of Allied code-breaking that became famous with the cracking of Germany's Enigma Code by Alan Turing and his team.
John Wright chats to Betty in the magazine.
---
Has this sneak peek at our July 3, 2021 issue encouraged you to subscribe to the "Friend"? Click here. If you do, your "Friend" will come straight to your doorstep! 
You can also take out a digital subscription, meaning your issue will come straight to your computer, tablet or phone! And it's great value for money. Click here for a sneak peek at that!