Features Sneak Peek: July 17, 2021 Issue
---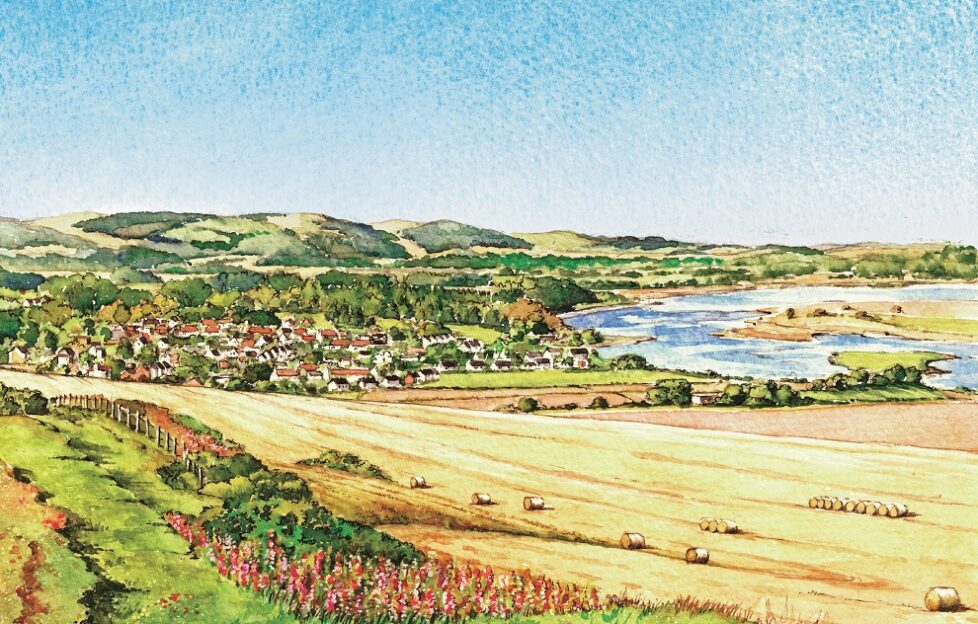 Illustration by DC Thomson Ltd.
Willie Shand explores Newburgh, in North-east Fife, in our July 17, 2021 issue.
We will take a wander around the ruins of Lindores Abbey. While we are there, we will catch the scent of whisky in the air. That's because the Lindores Abbey Distillery is directly opposite. It claims to be "the spiritual home of Scotch whisky" and can be traced right back to 1494.
If you really want a good perspective on Newburgh and its surroundings, a climb to the old fort on top of Ormiston Hill is called for. What a great view there is from the summit, looking down over the town and across the reed beds of the Silvery Tay away to the Grampians.
Looking over this scene from nearby MacDuff's Cross, Sir Walter Scott went as far as to say he thought this one of the finest and noblest views in the world…
A hare-raising situation
Polly Pullar
tells us about a bitterly cold April day when she had to go to the rescue of two leverets seen in a field near Kenmore.
Crows were attacking them out in the open field and one had blood on its head.
Miraculously, Polly found one of the leverets. It was smaller than her fist and terrified. In the magazine, Polly takes us through her attempts to bring the leveret back to full health.
The Two Ronnies
At its peak, almost 20 million people tuned in to see
"The Two Ronnies"
deliver hilarious sketches, magical monologues and sheer comedy gold.
For TV writer and producer Tony Nicholson, though, the much-loved duo of Ronnie Barker and Ronnie Corbett was even more special.
Tony penned many of the famous "news" headlines that started and ended the show, leaving viewers still chuckling as the credits rolled.
As this year marks the 50th anniversary of "The Two Ronnies" beginning its hugely successful run on BBC1, Tony shares his memories of working with "The Two Ronnies" with Bill Gibb.
Great British break
IN those halcyon pre-pandemic days of 2019, the number of Brits taking foreign holidays had reached its highest levels for years. But jetting off to warmer climes, or indeed having any sort of holiday, is a relatively recent phenomenon.
During the Victorian era they could often be found strutting along the seaside promenades in their finery, or being dunked in the sea in head-to-toe bathing suits.
Butlins
holiday camps marked the start of another era, before people were able to afford to travel abroad instead.
Sarah Muir rolls back the years and explores the history of the great British break.
Elsewhere we have a collection of no-fuss recipes perfect for a casual weekend and we have a pattern to make a
colourful handmade tote bag
.
We hope you enjoy it. Be sure to let us know what you think.
---
Has this sneak peek at our July 17, 2021 issue encouraged you to subscribe to the "Friend"? Click here. If you do, your "Friend" will come straight to your doorstep! 
You can also take out a digital subscription, meaning your issue will come straight to your computer, tablet or phone! And it's great value for money. Click here for a sneak peek at that!