Features Sneak Peek: July 24, 2021
---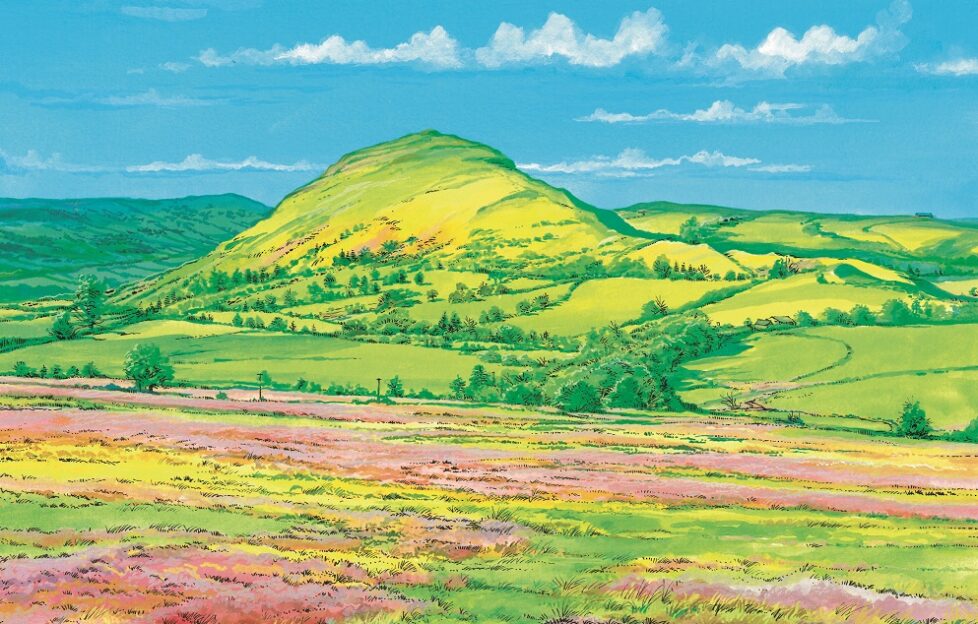 Illustration by DC Thomson Ltd.
It's time for our weekly features sneak peek, where we see what's coming up in the next issue.
Neil McAllister explores the magnificent Moorlands in Staffordshire in our July 24, 2021 issue.
Leek, the Moorlands' commercial hub, is a pleasant place to visit, especially on a Saturday, when the market square is filled with a variety of traders.
We'll visit the valley that feeds Rudyard Lake. The reservoir must be truly special as Mr and Mrs Kipling named their author son after it.
While in these parts, we'll also go to Three Shires Head, where Staffordshire, Cheshire and Derbyshire meet at a beautiful little stone bridge and waterfall.
This unusually picturesque spot is only accessible on foot, or by mud-spattered mountain bikers, but is a honeypot for weekend visitors.
A woman to remember
Dianne Boardman shares the incredible story of
Phillis Wheatley
, the first published African American in history.
Born in Africa around 1753, she was sold by her village chief to a slave trader as a child and taken to America.
She was made for better things and even became a published poet while still enslaved.
Read more about this fascinating lady in the magazine.
"

A Scurry Of Squirrels

"

Polly Pullar revels in the antics of these beloved woodland creatures.

Her love for these animals began when she built hides in the woods to watch them as a child at boarding school.

Polly often has free-living wild visitors, but there are usually a few animals in her care, which she aims to return to the wild.

Polly has a new book out, "A Scurry Of Squirrels". Find out more about it within our pages – and take advantage of our special discount code!
Colin McLeod
When you hear that Colin McLeod counts singer Sheryl Crow amongst his friends you would be forgiven for thinking he's an American who lives a glamorous lifestyle.
Actually, Colin leads a double life. That's because not only is he a rock star, he's also a Scottish crofter from the Hebridean island of Lewis.
Although Colin may have been more used to farming as a boy, he has had great success with his musical career.
Gillian Harvey finds out more.
Elsewhere we have a collection of recipes offering a taste of summer and we have a knitting pattern to make a light and lacy top.
We hope this features sneak peek has whetted your appetite! Be sure to let us know what you think.
---
Has this sneak peek at our July 24, 2021 issue encouraged you to subscribe to the "Friend"? Click here. If you do, your "Friend" will come straight to your doorstep! 
You can also take out a digital subscription, meaning your issue will come straight to your computer, tablet or phone! And it's great value for money. Click here for a sneak peek at that!