Features Sneak Peek: September 4, 2021 issue
---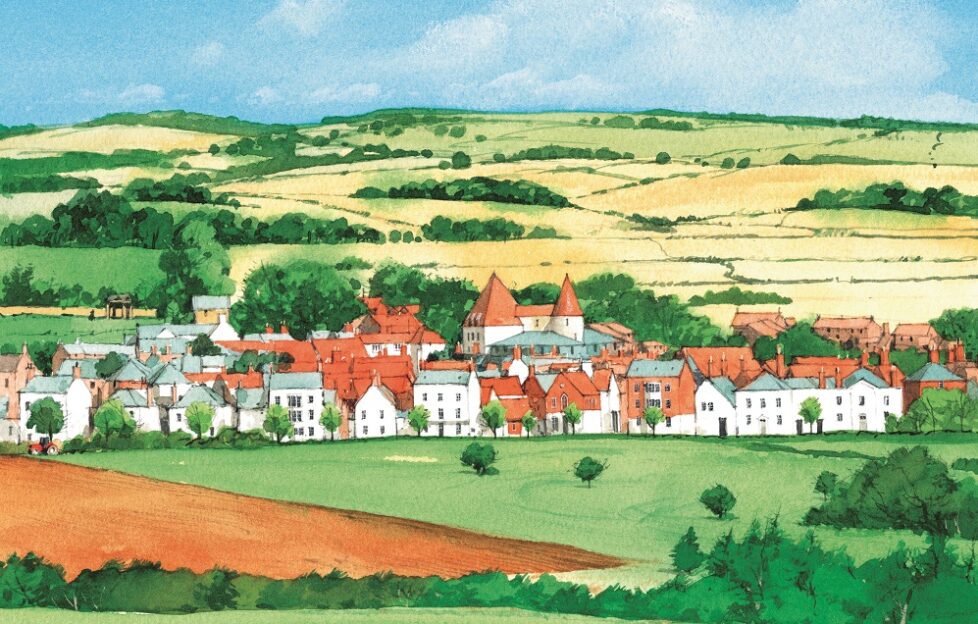 Illustration by DC Thomson Ltd.
Pat Coulter is exploring Poundbury, in the heart of Dorset, in the September 4, 2021 issue of "The People's Friend".
At the heart of Poundbury is Queen Mother Square, which is graced by an impressive three-metre high bronze statue of Prince Charles's beloved grandmother. The Queen unveiled the statue in 2016 and it is a replica of the one in London's Mall.
While we're here we will be staying at the Duchess of Cornwall Inn. It is named after Prince Charles's wife, at the request of the future monarch. The inn is based on the Ritz in Piccadilly but is a lot kinder on the wallet. Its elegant Georgian-style windows, framed portraits and solid-wood staircase give the building an air of grandeur.
There is no formal high street here, so visitors are encouraged to stroll through the friendly streets and intimate squares. What better way to get to know a place?
Music For Dementia
Paul Harvey was diagnosed with dementia three years ago. His son, Nick, noticed a change in his dad any time he heard music. He described it as though a light had gone on for Paul, a former concert pianist.
After giving his dad four music notes, his dad composed a piece, "Four Notes", which went on to be a chart topper after it was recorded by the BBC Philharmonic Orchestra.
Billionaire Sir Tom Hunter was so touched when he heard about Paul's story that he gave half a million pounds to charity Music For Dementia.
Bill Gibb finds out more about Music For Dementia and the Paul And Nick Harvey Fund.
Paper Creations
Alex Ray can work magic with a piece of paper. Making a series of creases and folds, he can turn it into a dragon, owl or frog.
Alex has loved the art of origami since he was eight years old, when his dad taught him how to make a Samurai warrior's hat.
Now Activity Centre Co-ordinator at Bristol Royal Hospital for Children, Alex uses his origami skills to help kids undergoing treatment.
Janey Swanson finds out more.
Ursula Martin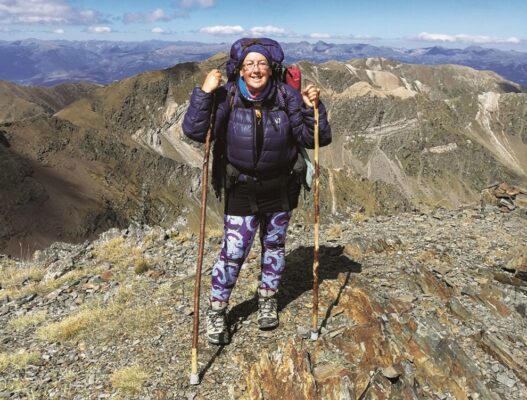 Returning home for Christmas after kayaking the Danube in 2011, Ursula Martin planned to walk across Europe the following year. Following a cancer diagnosis, Ursula's plans had to change.
As she had to be close to home to get to appointments, Ursula completed a series of large walking loops. In fact, she covered 3,700 miles on her travels between appointments. She was on the march to raise funds for Target Ovarian Cancer.
When Ursula's appointments came to an end in 2018, she decided to travel further afield. She flew to Kiev in Ukraine and began a three-year walk back to Wales. The pandemic scuppered her plans somewhat. Features Ed Alex finds out more.
Elsewhere, we have a collection of recipes that are perfect for making the most of any leftovers. Plus we have a pattern to knit a beautiful top with a textured effect.
We do hope you enjoy it. Let us know what you think.
---
Has this sneak peek at our September 4, 2021 issue encouraged you to subscribe to the "Friend"? Click here. If you do, your "Friend" will come straight to your doorstep! 
You can also take out a digital subscription, meaning your issue will come straight to your computer, tablet or phone! And it's great value for money. Click here for a sneak peek at that!