Features Sneak Peek: October 2, 2021 issue
---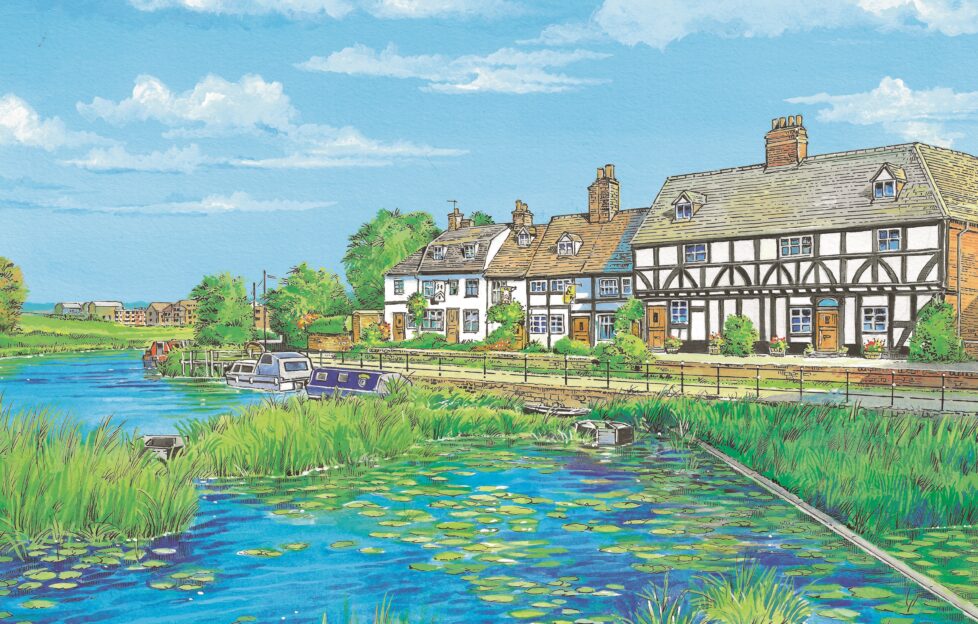 Illustration by DC Thomson Ltd.
Neil McAllister unwinds with a wander through the narrow streets of the historic Gloucestershire town of Tewkesbury in the October 2, 2021 issue of "The People's Friend".
This year marks 900 years since the town's abbey was consecrated. The anniversary is remarkable because so many monastic buildings were reduced to rubble at Henry VIII's command.
We will stay at the Royal Hop Pole Hotel, which gained its regal title when Princess Mary of Teck, later Queen Mary, stayed in 1891. Well, if it's good enough for royalty… Author Charles Dickens also wrote about an indulgent stay here, in "The Pickwick Papers".
The model fairground in Tewkesbury Museum is worth some of our time while we're in the area, too…
Dame Evelyn Glennie
Earlier this year, world-famous percussionist Dame Evelyn Glennie was unveiled as an ambassador for Sistema Scotland. The charity's Big Noise programmes give young people a boost through music.
The after-school initiative helps them develop life skills and increase their confidence through learning a musical instrument and getting the chance to perform in an orchestra.
Dame Evelyn has seen the massive difference youth orchestras make for kids and their families and communities.
Since then, Dame Evelyn, who has been profoundly deaf since the age of twelve,  has been passionate about music being accessible to young people, regardless of their situation. Bill Gibb finds out more about Dame Evelyn and her involvement with Sistema Scotland.
West Side Story
It is 60 years since "West Side Story" was first screened in cinemas, so Lorna Cowan takes a look behind the scenes of the award-winning musical.
Did you know that the part of Maria was originally earmarked for Audrey Hepburn? The star turned the role down and Natalie Wood took it on instead. Read this and many other fun facts in the magazine.
Mensa At 75
As Mensa celebrates its 75th anniversary, Lisa Crow takes a closer look at the high-IQ society.
British Mensa has about 20,000 members across the British Isles and Carol Vorderman and Irish comedian Brendan O'Carroll are both members.
A high-IQ is all you need to join this society but its members are far from stereotypical… Read more in the magazine.
Elsewhere, we have a tempting collection of toastie recipes. Plus we have a knitting pattern to make a stylish set of accessories.
We do hope you enjoy it. Let us know what you think.
---
Has this sneak peek at our October 2, 2021 issue encouraged you to subscribe to the "Friend"? Click here. If you do, your "Friend" will come straight to your doorstep! 
You can also take out a digital subscription, meaning your issue will come straight to your computer, tablet or phone! And it's great value for money. Click here for a sneak peek at that!