Features Sneak Peek: October 9, 2021 Issue
---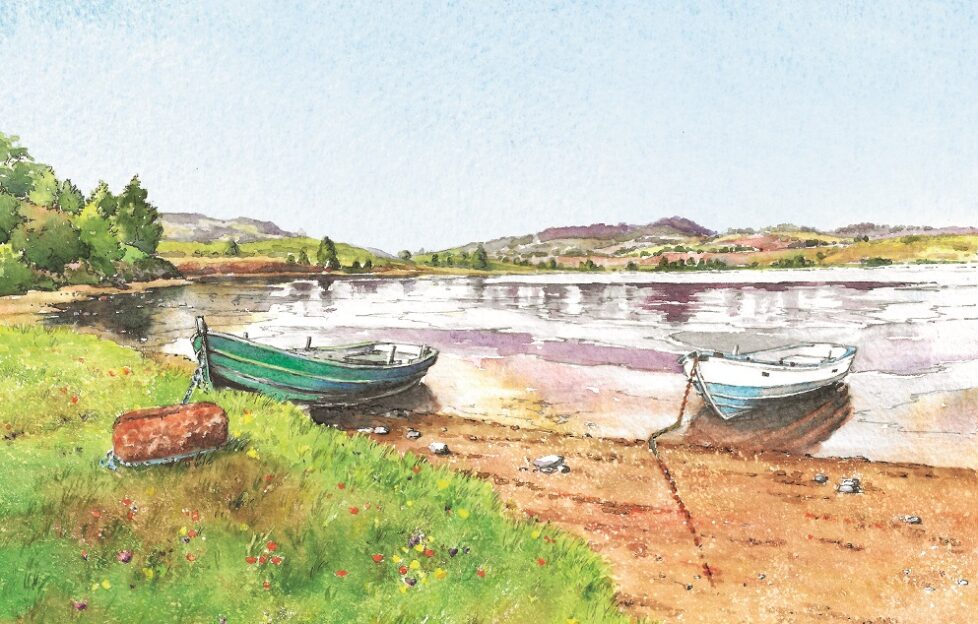 Illustration by DC Thomson Ltd.
Willie Shand discovers lots of wildlife and an unexpected royal connection near Dunkeld in Perthshire, in the October 9, 2021 issue of "The People's Friend".
We will follow in the footsteps of Queen Victoria who crossed these moors to Loch Ordie back in 1865, on her wee pony Fyvie.
We have a cold but sunny day to explore the area, and there's every chance we will encounter red squirrels. Grouse, kestrel, merlin, falcon and even osprey might also be spotted.
We have a long walk ahead of us, but the stunning reflections on Loch Ordie are worth our efforts!
Seeing Dogs Alliance
Without Evie the German shepherd, Pamela, who has been blind since birth, would not have the independent lifestyle she now enjoys.
She and dozens more blind and visually impaired people are recipients of dogs trained by the Seeing Dogs Alliance, a charity originally founded in 1979.
The charity was originally operated only on a limited basis, and was relaunched in 2002. At that point. guide-dog owners and their families began running the charity.
It is now run entirely by volunteers, with the sole exception of the dog trainer, John Grave. Ann Evans discovers more abut how the Seeing Dogs Alliance is helping visually impaired people lead fuller, happier lives.
Something's Brewing
Most of the things we have in our day-to-day lives have a story behind them that will surprise us. Tea is no exception.
Bestselling author Alexander McCall Smith shares the colourful history of our much-loved cup of tea after an eye-opening trip to Sri Lanka…
It's All In The Box
As habitats shrink and we sprawl further and further into the wilds, birds increasingly struggle to find safe nesting sites – but there's so much we can do to help.
Polly Pullar shares some hints and tips to consider if you're thinking of adding a nest box to your garden.
Elsewhere in the magazine, we have a collection of tasty gluten-free recipes. From millionaire's shortbread to ring doughnuts, this baking selection will have your mouth watering! We also have a pattern to make a lovely crochet top.
We do hope you enjoy it. Let us know what you think.
---
Has this sneak peek at our October 9, 2021 issue encouraged you to subscribe to the "Friend"? Click here. If you do, your "Friend" will come straight to your doorstep! 
You can also take out a digital subscription, meaning your issue will come straight to your computer, tablet or phone! And it's great value for money. Click here for a sneak peek at that!