Features Sneak Peek: Special 217
---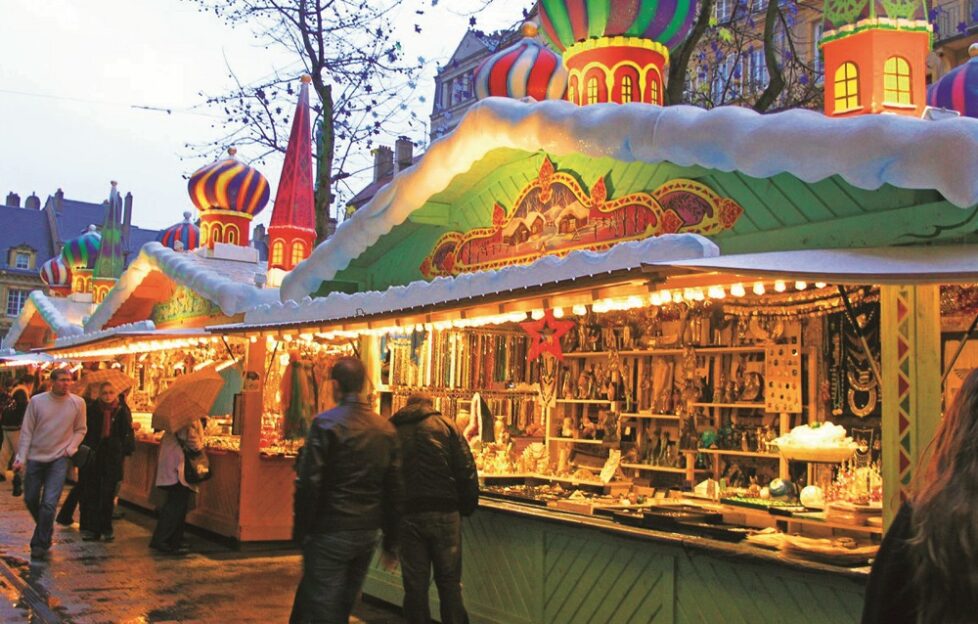 Photograph by Solange Hando.
We have a real treat in store with Special 217 now on sale. The magazine is packed full of uplifting stories and fascinating features, many of which will have you feeling all festive in the run-up to Christmas.
Christmas in Lorraine
Solange Hando relives cherished festive childhood memories in the old duchy of Lorraine in Eastern France.
There was no Father Christmas for Solange. Instead, on December 6, she celebrated St Nicolas, a kind-hearted bishop from Asia Minor.
In early December, the people of Lorraine gather to honour their patron saint and be blessed in the footsteps of past emperors.
Join Solange as she shares several of the customs she grew up with.
A House Of Treasures
Pat Coulter takes a Yuletide trip to the Russell-Cotes Art Gallery and Museum in Bournemouth.
Originally dubbed East Cliff Villa, this is a veritable treasure house with an amazing story to tell.
The owners filled their home with an array of incredible collectibles from all over the world. In 1884, the couple embarked on an 18-month tour of Australia, New Zealand, Hawaii, Sri Lanka, Singapore and India.
They returned with 100 packing cases full of treasured finds, many of which you can now see on display in the museum.
Creating A Winter Wonderland
If you've ever watched a Christmas movie and marvelled at the captivating snowfall, you might have wondered how such special effects are created.
Much of the snowfall in TV programmes and films comes from a mill in Gloucester, run by a man who stumbled into the industry by accident in the 1980s.
Darcey Crownshaw, CEO of Snow Business, has been heading up his industry-leading firm for over 35 years. Gillian Harvey finds out more.
For Ever Blowing Baubles
Christmas 2020 was low key for all of us, and Dianne Boardman was no exception.
Of course, Dianne was keen to see her family face to face and when restrictions lifted, they all visited SALT Glass Studios. A small glass-blowing factory in Norwich, they sell beautiful handmade baubles often seen adorning Christmas trees of celebrity homes and posh hotels.
They offer the chance for visitors to make their own baubles. Join Dianne as she puts her glass-blowing skills to the test in Special 217.
Elsewhere in the magazine, we have a collection of tasty recipes especially for Advent. Celebrate the coming of Christmas with these traditional German bakes and treats. Plus we have a crochet project for you to make some cute decorations to give your tree the perfect finishing touch.
That's not all. As well as all of that, you will receive a copy of our festive music CD. We hope you enjoy it. Let us know what you think.
Remember, you can subscribe to make sure you never miss another "Friend" Special.
In fact, we'll have them delivered straight to your door! Click here for more information.