Fiction Preview – Special 248
---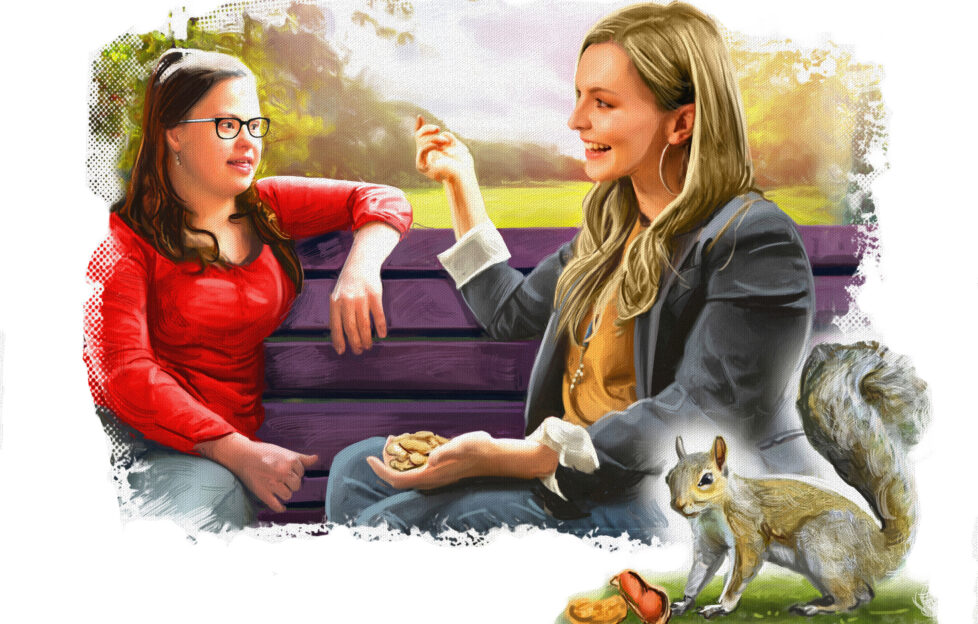 Artwork: Martin Baines
Hello and a warm welcome to our latest Special, 248, on sale Wednesday, September 6.
Let's look at the fiction that's inside.
Twenty Brand New Stories
Our opening story is Teresa Ashby's "Park Life" – where feeding the squirrels in the park brings joy and friendship. Illustrated by Martin Baines (above).
No other preserve can live up to gran's, in Christina Hollis' seasonal read, "In A Jam"!
The memory of The Gentle Rogue lives on in the village, in Kitty-Lydia Dye's "The Highwayman's Choice". Illustrated by Mandy Dixon.
Lorna knows exactly what qualities she's looking for in a man, in J. Johnson-Mack's "Lorna's List"…
…and a short break in a holiday cottage is just what the doctor ordered, in "A Perfect Retreat", by Val Bonsall.
Lovely Late Summer Reading
In Alyson Hilbourne's "Blooming Lovely", romance blossoms in a florist's. Artwork from Pat Gregory.
Becca Robin's "Say It With Flowers" is set in the 1860s, where one young man looks for a bloom to prove his love. Artwork, Martin Baines.
Hellie needs support now more than ever, in Eirin Thompson's "Friends For Ever". Illustration from Kirk Houston.
"It's Honest Work" on the farm next, in Alison Carter's story set in the 1950s. Artwork, Jim Dewar.
A trip to Dubai could be just the thing to lift spirits in Alyson Hilbourne's "Things Are Looking Up".
Moving Into Autumn
"Life's A Lottery" in our next story, by Stefania Hartley, where choosing numbers has never seemed more important…
…and harvest time is just around the corner, in Gwen Rollinson's "Caught On The Hop".
There's "A Man With A Plan" in our next story, by Jenny Worstall, where Peggy's husband is sure he can put together the perfect party for her birthday. Artwork, Kirk Houston.
A delivery driver brings so much more than vegetable boxes into Lucy's life, in Alyson Hilbourne's "Express Delivery"…
…and a new adventure awaits, in Mary Hudson's "Going Places". Artwork from Jim Dewar.
We Welcome A New Author
We're going "Back To School" – and the first day of secondary school – in Eirin Thompson's story set in 1978…
….and is there really a "Genie In A Bottle", or is it all a dream? Find out in Karen Houseman's short story.
Our next story is by a new author – a warm welcome to Gillian Dean! In "A Job Well Done", Marilyn must learn new skills now that Todd isn't there to help her. Illustration from Ruth Blair.
Charlotte has always been "Accident Prone!", in our penultimate short story, written by Teresa Ashby…
…and our final story is set in 1910, where Violet knows circumstances could lead her and Robert apart. "Going Steady" is written by Alyson Hilbourne, with artwork from Ruth Blair.