Features Sneak Peek: February 5, 2022 Issue
---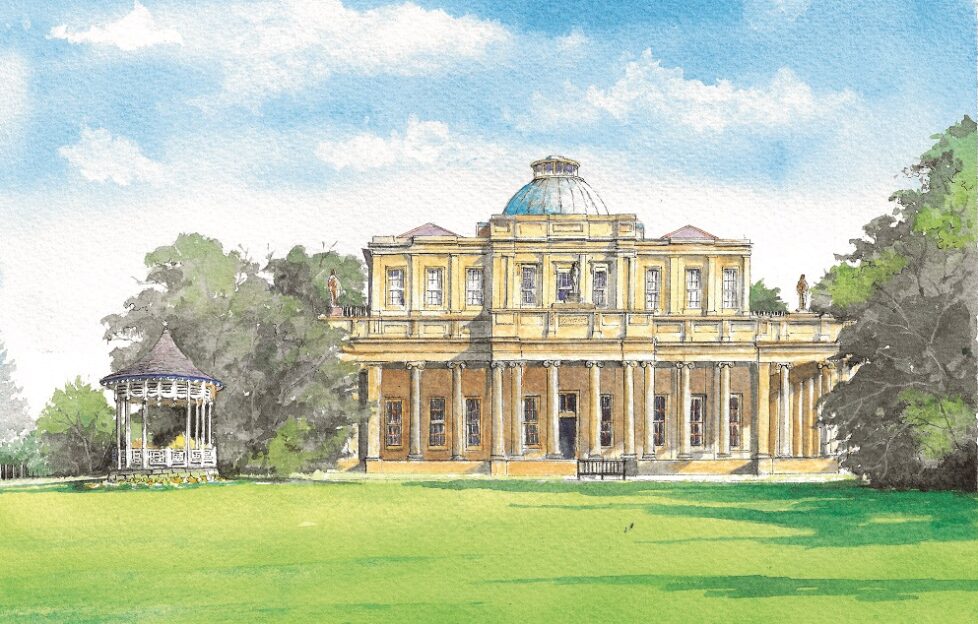 Illustration by DC Thomson Ltd.
Neil McAllister discovers the fascinating history of Cheltenham, in the February 5, 2022 issue of "The People's Friend".
It's a beautiful part of the world, its broad streets lined with grand Georgian mansions.
Many readers will know Cheltenham best, of course, for its association with horse racing. The Gold Cup race was first run here just over 200 years ago and is Britain's most prestigious non-handicap race.
Join Neil as he views the clock designed by Kit Williams. The Wishing Fish Clock is well worth a pilgrimage. Neptune's Fountain also merits our attention and is one of the loveliest spots in the town.
Find out more about Cheltenham in the magazine.
WildstreamTV
Kingfishers diving into a fast river, otters frolicking on the riverbank, an owl taking a nap – WildstreamTV's wonderful wildlife footage is just what the doctor ordered!
Following a motorbike crash and subsequent diagnosis of a life-threatening condition, S.J. Cooper-White spent a lot of time in hospital. She found that watching wildlife outside always made her feel better. She set up some cameras, linked to her mobile, overlooking the river.
Watching the kingfishers and otters from her hospital bed helped her to escape from the sterile, noisy surroundings of the ward.
Her friend Philip Dalton, who lives nearby, had also placed unmanned cameras on the river, so they combined their footage to make a film. They wanted to have their film shown to other hospital patients and in GP surgeries and residential homes. WildstreamTV was born.
Janey Swanson finds out more in the magazine.
Tribute To The Queen
The Queen was only twenty-five when she became monarch. Her father, King George VI, passed away from a coronary thrombosis, meaning Elizabeth had become Queen overnight.
It was the first day in 70 years of unparalleled service to the monarchy, the nation and its people.
In the magazine, Ian Lloyd looks back on that momentous day when Elizabeth II became Queen.
Isabel Allende
It has been forty years since Isabel Allende published "The House Of The Spirits".
The novel was the first book Dianne read as part of a book group. The generational saga, set in an exotic country and full of gifted women, was Dianne's first encounter with what later became known as magic realism.
Isabel is now one of the most widely read authors in the world, having sold more than 74 million copies in 42 languages.
Dianne pays tribute to her in the magazine.
Elsewhere, we have a collection of recipes that are tasty and healthy. Latest research says 30 different plant-based foods a week is best for health. These recipes will help you load up on all those vital nutrients. Plus we have a knitting pattern to make accessories that will keep you warm in the winter weather.
We hope you enjoy it. Let us know what you think.
---
Has this sneak peek at our February 5, 2022 issue encouraged you to subscribe to the "Friend"? Click here. If you do, your "Friend" will come straight to your doorstep! 
You can also take out a digital subscription, meaning your issue will come straight to your computer, tablet or phone! And it's great value for money. Click here for a sneak peek at that!