Features Sneak Peek: February 12, 2022 Issue
---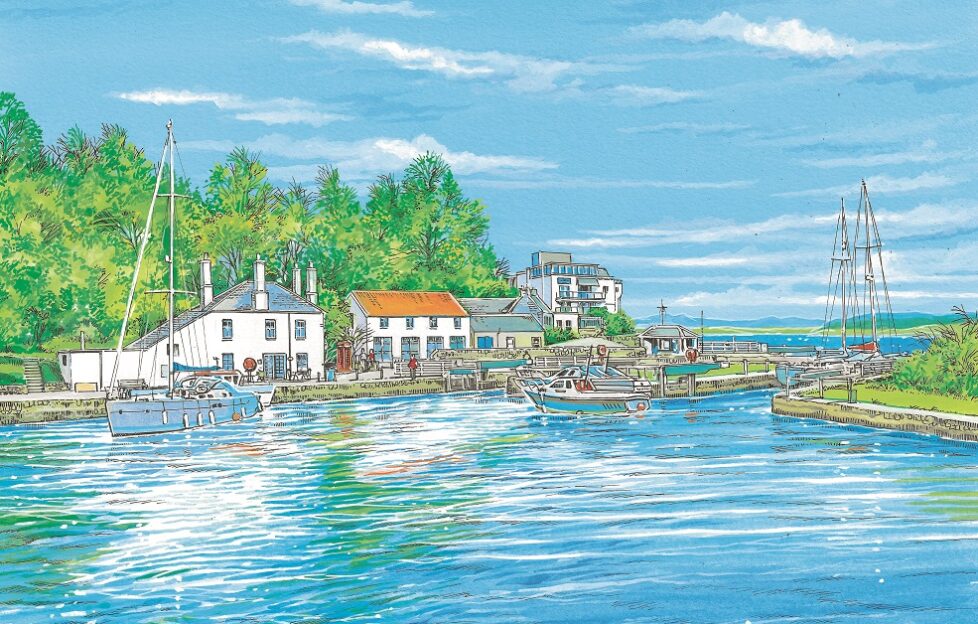 Illustration by DC Thomson Ltd.
Willie Shand takes a peaceful trip to a small village on Scotland's west coast, in the February 12, 2022 issue of "The People's Friend".
When we join Willie at Loch Crinan, it is a peaceful morning, with only a seagull to keep us company.
Willie regales us with tales of the Crinan Canal which, of course, has been no stranger to loveable wee craft in its time. In fact, the canal has even been dubbed "Britain's most beautiful shortcut".
This area is so beautiful that you'll want to take photographs, even if it's not your first visit, so do be sure to bring a camera!
Loved Before
When she was working as a volunteer in a charity shop during her time at university, Charlotte Liebling began to realise that many soft toys end up in landfill or as playthings for pets.
She thought that was a shame because many of the cuddly items would once have held such happy memories. It wasn't long before the seeds of an idea began to grow. Why not start a social enterprise adoption agency for unwanted teddy bears and soft toys?
The result was Loved Before. When people donate toys to Loved Before, they are encouraged to provide a back story for them. The toys are then given "spa treatment" and a photoshoot before their profile is posted on the Loved Before website, available for someone to purchase.
The company doesn't only limit the number of soft toys going to landfill. It also donates 50 per cent of its profits to charity.
Gilly Pickup chats to Charlotte to find out more.
Sustainable Gardening
Their gardens have delighted millions, inspiring visitors, as well as being a treat for the senses. Recently the National Trust have been working to ensure they are truly green, as well as green fingered.
Just as generations have gained planting inspiration from visits, today's visitors can get the same when it comes to sustainability. Rebecca Bevan, who has been at the forefront of the Trust's work, says we can all do our bit.
Bill Gibb chats to Rebecca about how we can all garden more sustainably.
Josh Garman
Josh Garman had little experience of cycling when he decided to pedal the 5,000 miles of Great Britain's coastline. In fact, his first day on the expedition was the first time he'd cycled with a trailer or any gear.
Josh had given up his day job to do the mammoth ride and wanted to raise money for charity along the way. He chose the charity Hope for Hasti, which funds research in order to change the lives of those with Cornelia de Lange Syndrome.
Josh's mission was far from easy. In fact, he ended up in hospital at one point, dehydrated and exhausted. However, he was determined not to give up.
Sally Jenkins finds out more about Josh's efforts in the magazine.
Elsewhere, we have a collection of Phil Vickery recipes from the chef's new book, "The Canny Cook". Plus we have a knitting pattern to make a bright and beautiful jumper.
We hope you enjoy it. Let us know what you think.
---
Has this sneak peek at our February 12, 2022 issue encouraged you to subscribe to the "Friend"? Click here. If you do, your "Friend" will come straight to your doorstep! 
You can also take out a digital subscription, meaning your issue will come straight to your computer, tablet or phone! And it's great value for money. Click here for a sneak peek at that!