Lisa Had Fun At An Online Art Class
---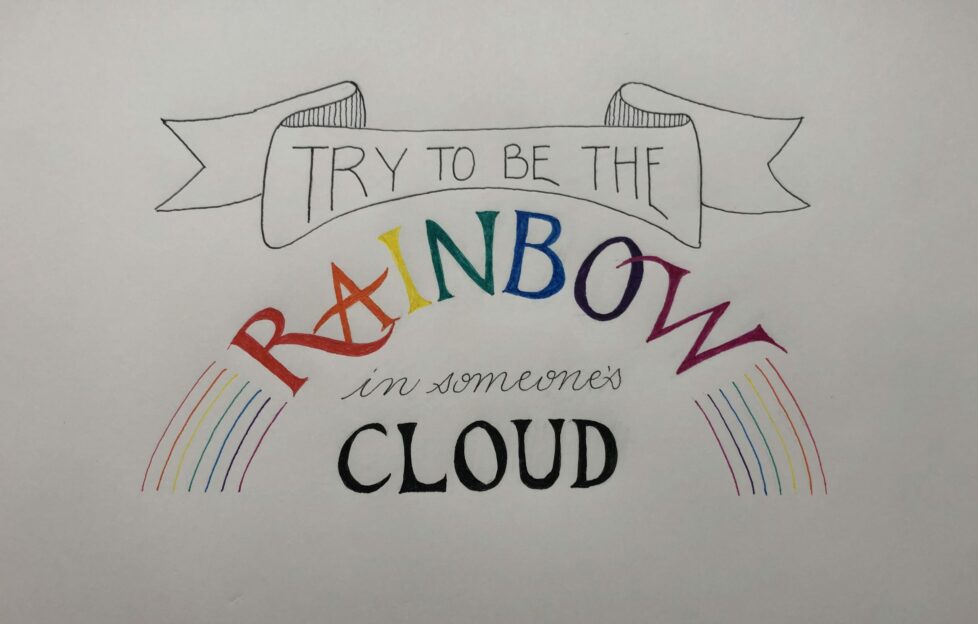 Photograph by Lisa Crow.
I have always been a creative person. In this blog, I've previously posted about Zentangle, calligraphy and crochet. I recently treated myself to a monthly calligraphy subscription, and I had fun at an online art class linked to that.
The lesson this month focused on how to do quote lettering and layouts and it was a great way to unwind.
Jenni, the teacher, guided us through various design elements you need to consider when pulling together a quote. The quote she decided to work with was, "Life is short, art is infinite".
We were invited to follow along with Jenni or to pick our own quotes that we could apply her teaching to. I picked the easy option and copied what she was doing!
You can add interest to a layout
She explained that you can add interest to a layout by using different shapes to fit your words into. It is also good to pick different styles of lettering.
We discussed how certain words should stand out more than others, too, in this case "infinite".
As I was following along with Jenni, I didn't have the time to make necessary tweaks to my layout.
As you will see below there is far too much space between one line and the next! My layout had potential, though, I think.
I did, however, have a lot of fun at the class and came away from it inspired to try another layout of my own.
This time I picked a quote I found on the internet, by American poet Maya Angelou.
In this example, the obvious stand-out word was "rainbow", which was screaming out to be given a little bit of colour.
For that reason, I kept all the other elements plain black to make the rainbow "pop". I also designed it so that the word itself was curved into the shape of a rainbow.
My quote isn't good enough for me to give up my day job, as they say. However, I'm really pleased with how it turned out and I'm looking forward to seeing what we'll be doing at this month's lesson.
---
Click here for more from the "Friend" team.