Features Sneak Peek: March 19, 2022 Issue
---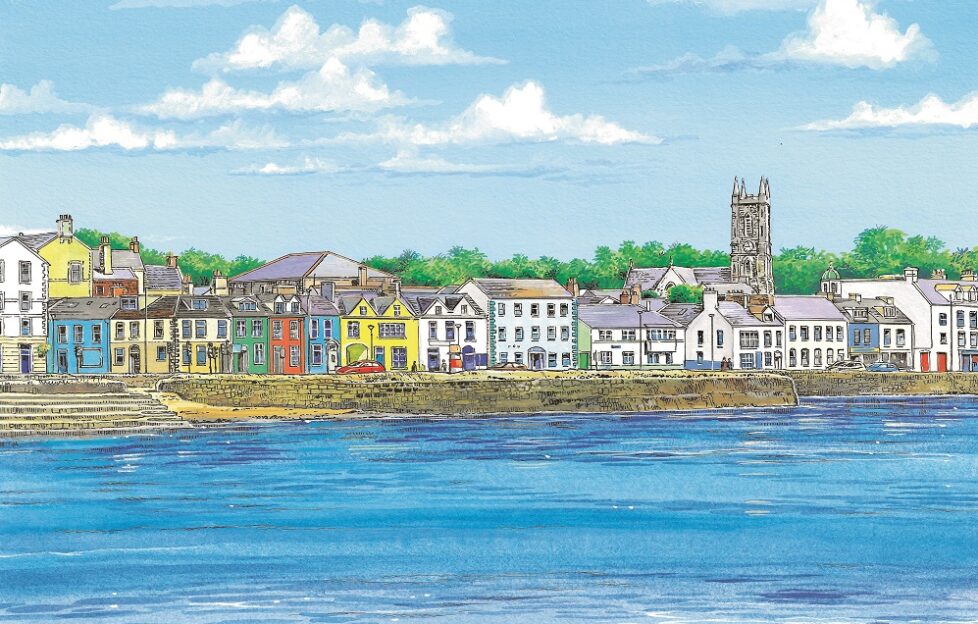 Illustration by DC Thomson Ltd.
Neil McAllister enjoys a delightful trip from Holywood to Donaghdee in Northern Ireland , in the March 19, 2022 issue of "The People's Friend".
When it comes to natural attractions, County Down has the lot. From the epic landscapes to lakeside loveliness and seaside scenery, there is plenty to admire.
Holywood was the childhood home of golf legend Rory McIlroy. It's a small, friendly place with an ancient priory at one end and trendy coffee house at the other. It's a popular place to shop and chat.
Ulster Folk Museum is worth some of your time while in this neck of the woods and it features historic buildings that have been relocated and preserved together in authentic street settings.
Ballycopeland Windmill  provides a great photo opportunity. It is Ulster's only such mill with original functioning works.
The same can be said for Donaghdee. The colourful houses have front gardens that look almost tropical with their palm trees. From harbours to a big wheel, there are plenty of other attractions to keep us occupied in this lovely part of the world.
Remade Network
"The Repair Shop" has become one of television's biggest hits, warming the hearts of millions, and wringing out more than a few tears with its remarkable personal tales.
Just as inspiring is the amazing craftsmanship on show from the restoration experts as they bring much-loved items back to life.
Now, away from the cameras, a grassroots social enterprise is saving treasured possessions from having to be thrown away.
Bill Gibb chats to the founder of The Remade Network to find out more.
Beautiful Springtime
Some will say they prefer autumn but it's spring that is the most appealing season for Polly Pullar.
As our winters have become ever wetter, dominated by storms, spring has become even more precious.
The new signs of spring can really raise the spirits. Join Polly as she shares her delight in the sights and sounds of the new season.
Tessa Dunlop
Although it was very much still a man's world, the vital role women had to play was swiftly recognised in World War II.
There were the Land Girls of the Women's Land Army who kept the nation fed and the throngs who beavered away in the nation's factories.
Now, a new book is paying tribute to those whose service was in khaki as members of the Auxilliary Territorial Service, the ATS.
Bill Gibb chats to author Tessa Dunlop about the women who helped support a nation at war.
Elsewhere in the March 19, 2022 issue, we have a collection of delicious Irish recipes to celebrate St Patrick's Day. Plus we have a craft project to make decorative coasters.
We hope you enjoy it. Let us know what you think.
---
Has this sneak peek at our March 19, 2022 issue encouraged you to subscribe to the "Friend"? Click here. If you do, your "Friend" will come straight to your doorstep! 
You can also take out a digital subscription, meaning your issue will come straight to your computer, tablet or phone! And it's great value for money. Click here for a sneak peek at that!