Look Back At Popular Classic Chocolates
---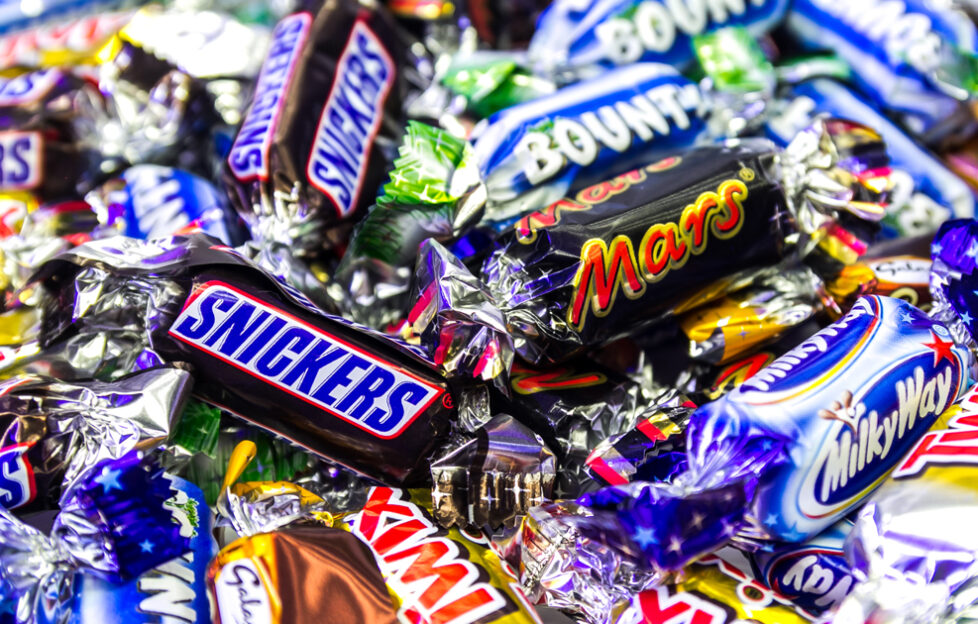 Shutterstock.
Chocolate can satisfy the biggest of appetites! This week was World Chocolate Day on the 7th so we're counting down some classic chocolates. Which are top of your list?
---
Payne's Poppets
Around 10 million of these are eaten per week, and have become a British classic since their arrival in 1937. A cinema staple, their signature cardboard boxes make them one of the few treats that won't cause an annoying rustle during the film.
Cadbury's Crunchie
Originally produced by J.S. Fry & Sons in 1929, the Crunchie is now owned by Cadbury and sold around the world. The honeycomb (called "sponge candy" in the US) is made in big slabs then cut by a focused jet of oil. Anything else would risk breaking it or dissolving it!
Cadbury's Roses
With a number of memorable ad campaigns, including "Roses Grow On You" and the "Thank You Very Much" song, Roses have been a family favourite since 1938. The varieties in the box have changed over the years – Australia once had a Pineapple Creme and the UK had a Lime Barrel and the much-missed Coffee Creme.
Mars Bounty
Back in 2003, Mars attempted to trademark the shape of the Bounty bar, but a 2009 appeal overturned it. Over the years, the coconut treat has had mango, pineapple and cherry flavoured variations.
Mars Bar
The Mars Bar was first sold as a Milky Way in the US in the 1920s. In the States, the Milky Way still has the same recipe as the British Mars Bar, whereas over here the Milky Way is a nougat-centred bar. The UK Mars factory was started by Forrest Mars, the son of American candy manufacturer Frank Mars. It's not our best-selling confectionery, but it was recently voted Britain's favourite chocolate bar.
---
In case you missed it, we have a vegan chocolate cake recipe to celebrate World Chocolate Day, too!
Read more from the "Friend" team!