Fiction Ed's Blog: Our Serial Writing Workshop
---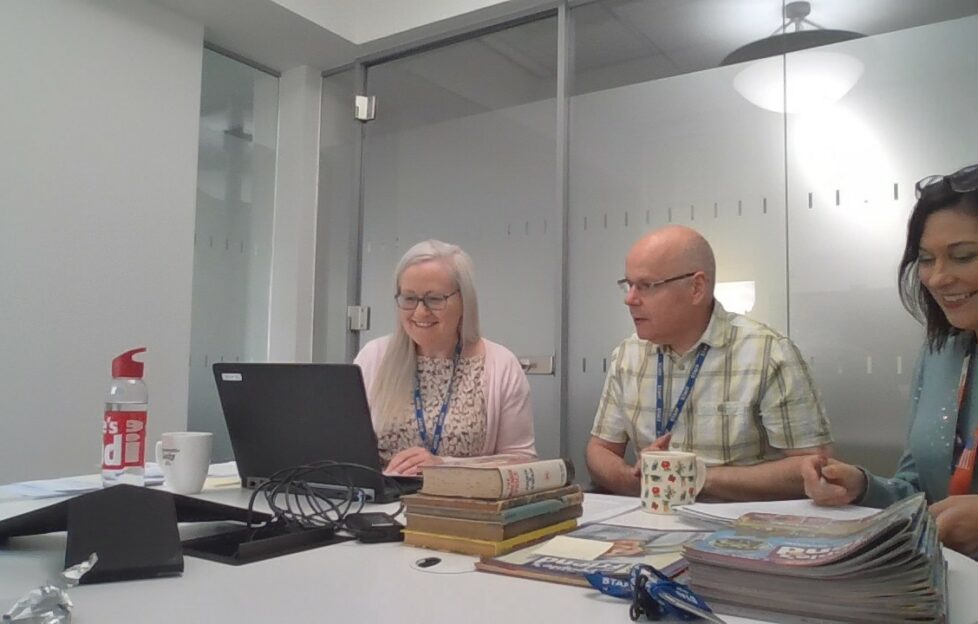 Pic: Abbie Phillips
We held our first-ever Online Serial Writing Workshop on Wednesday, 28 September.
Former Fiction Ed, Shirley, had held one serial workshop before, when we held 'in-person' events, pre-covid.
Who Took Part?
Fifteen authors took part on the day, from all around the UK, and from as far away as Australia.
As always, it was lovely to see everyone, to 'meet', and put faces to names.
Great to see some familiar faces from this year's online Short Story Writing Workshops – and to be joined from Down Under by "Friend" author David Kippen, who had attended Shirley's workshop back in 2018.
Taking part were a mix of established writers and those new to the "Friend".
The event was co-hosted by established "Friend" serial writer Alison Carter, and "Friend" Fiction Ed, Lucy.
What The Day Involved
The day began at 10am with introductions, which led into Lucy's talk on 'First Steps In Serial Writing'.
Next was Alison's discussion on theme, and sources for inspiration.
Fiction Team's Alan and Tracey then joined us to discuss the structure of "Friend" serials, and how to develop interesting and relatable characters.
Alison looked at how to develop plotlines, and we broke off into breakout rooms to work on some exercises together.
We rounded the day off with the 'nuts and bolts' of submitting, and a lively Q&A session.
Feedback
"The number of participants worked well – enough for everyone to be able to speak and not too many that you felt you were just a number."
"Highly motivational."
"Friendly and welcoming atmosphere."
"Packed with relevant and interesting information, and Alison Carter revealed so much about the do's, don'ts and intricacies of writing serials."
" The intimacy of The People's Friend was conveyed through your warmth and sense of inclusivity."
"Lots of useful information. Engagingly presented."
Thank You
Thank you to everyone who took part. What an interesting day!
That was the last of our workshops for this year, but we hope to be back next year with more – you can register interest by emailing events@dcthomson.com
Please tell us if it's the short story writing or serial writing workshop you're interested in, and we'll do the rest – no cost or obligation at this stage, and you can add or remove your name at any time.
Hope to see you soon!