Dedication's What You Need . . . 10 Unusual Record Breakers
---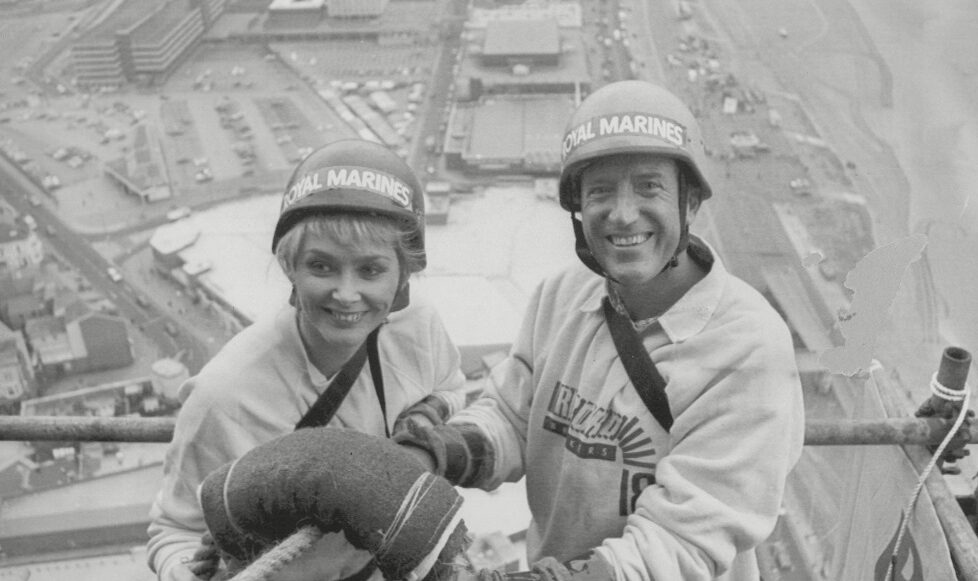 Photo by Kevin Holt/ANL/Shutterstock (1567507a)
If dedication's what you need, then Roy Castle was the right man for the job presenting Record Breakers. In this week's issue, Douglas McPherson looks back at his fascinating career and some of the amazing records he set himself. He totted up 9 to his name during his time on the show! To mark the issue, we're also sharing 10 unusual record breakers that we've found.
---
1. Fastest tap dancer
A multi-talented gent, Roy was a highly accomplished tap dancer. He still holds the record for being the fastest tap dancer, clocking up an astonishing 1,440 taps per minute, or 24 taps per second in January 1973.
2. Longest time spent wing-walking
In a pretty chilly feat of derring-do, Roy also held the record for longest time spent wing-walking. For 3 hours and 23 minutes he was strapped to the top of a biplane as it made it's way from London to Paris.
3. Most trips climbing Everest
For most mountaineers, the idea of climbing Everest is a once-in-a-lifetime opportunity. For the Sherpas who make it possible, it's their day job. Although the seasonal window for safe(ish) climbing is short, Kami Rita Sherpa has managed an astonishing 24 summit treks up this iconic mountain.
4. Skateboarding dog
Otto, a bulldog from Lima, Peru, set a record for the longest human tunnel travelled through by a skateboarding dog. Thirty people helped Otto achieve immortality through this feat.
5. Beard . . . pulling?!
Ismael Rivas Falcon managed to pull a 2.7 (metric) ton train for 10 metres using only his beard. Anyone wanting to challenge this take not – you have to be at least sixteen to try!
6. Breaking the sound barrier
Felix Baumgartner broke a number of records when he skydived from just under 25 miles above the earth's surface. He was the first human to ever break the sound barrier in freefall.
7. Most records holder
Ashrita Furman, from Brooklyn, New York, is famous for being the man who holds the record for the most records! Ashrita set out on a quest to rack up as many as possible, from hiking up Mount Fuji on a pogo stick to most blowtorches extinguished with his tongue. He currently holds 200, but has been the holder of up to 600!
8. Well travelled
Not only has Victor Vescovo summited the seven highest peaks on all seven continents, he's been to the north and south pole. He's also been to the deepest points in the world's five oceans. The lowest was 10,925 metres below sea level in the Pacific Ocean's Mariana Trench.
9. Most miles
Setting a record most of wish we could get close to, Irvin Gordon managed a staggering 3,039,122 miles in his 1966 Volvo. The Alaska resident hit the mark in 2014.
10. Longest-running women's magazine
Back in 2019, the "Friend" itself earned a Guinness World Record for being the longest running women's magazine.
---
We've won another award recently! Read about our success as Media Brand of the Year in Angela's Editor's Diary.
Get the issue!
Read the feature on Roy Castle and his unusual record breakers in the latest issue of the "Friend". Available at most major supermarkets and newsagents or to buy online. If you subscribe to The People's Friend you'll get every issue delivered straight to your door so you never have to miss an issue again.