Features Sneak Peek: Special 236
---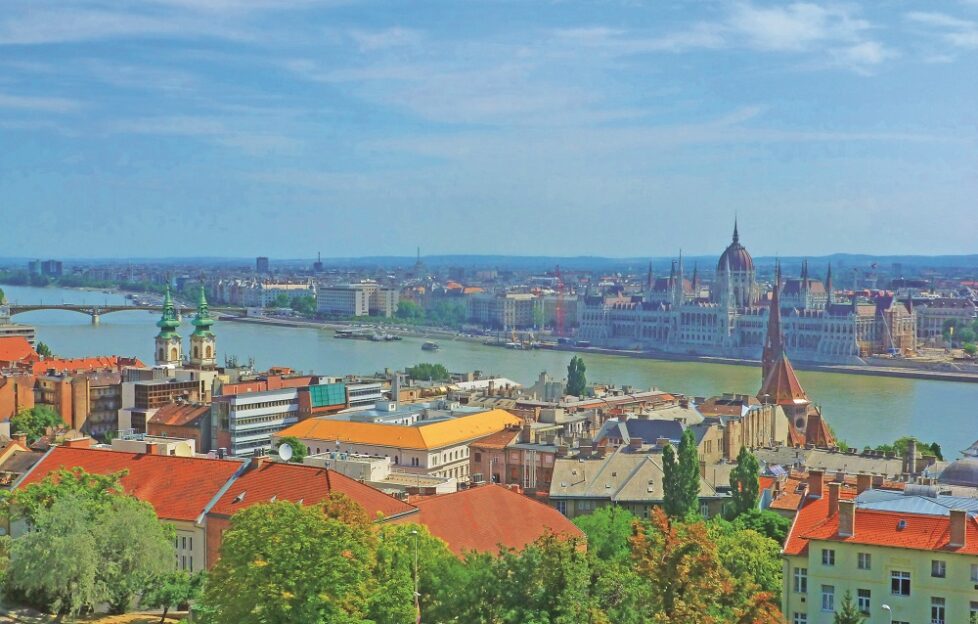 Photograph by Solange Hando.
We have a real treat in store with Special 236 now on sale.
Beautiful Budapest
At night, with lights glistening across the Danube and spires, towers and domes glowing along the shores, Budapest is like a fairy tale.
Join Solange Hando as she finds herself enchanted by one of the finest spa cities in Europe.
We'll enjoy the historic statues, the sturdy Mace Tower and the cool arcades, where we'll savour local pancakes dripping with honey.
Later we'll browse the souvenir stalls which are rich with hand-crafted porcelain, embroidered cloth, crystal, Hungarian dolls and painted Easter eggs.
The Hungarian State Opera House, the Hungarian National Museum and the Great Market Hall are also well worth a visit as our trip will prove. However, there are plenty other tourist attractions in this beautiful part of the world. Find out more in Special 236.
Lost Shops
The British high street changes all the time. Whilst it would have once been the preserve of a variety of tradesmen, it has been affected by world wars, the advent of the supermarkets, out-of-town retail estates and, most recently, the rapid growth of online shopping.
Today, town centres are a mix of coffee shops, clothes shops, charity shops and all sorts.
Just 20 or 30 years ago, our streets looked so very different, and we bought things in-store that we wouldn't think of now. Features Ed Alex takes a look at some much-missed high street shops.
The Posh Club
Attention to detail is very important when putting on Posh Club parties, as Sally Jenkins finds out.
The club has grown since the first party was held in Annie Bowden's front room with only three guests.
Her mum had moved house to be near her in Crawley and was feeling a bit lonely. Annie wanted to give her and her elderly neighbours a treat, so she served nice sandwiches and cakes on fancy plates, got them a present each and put on a film.
The ladies enjoyed the afternoon so much that Annie repeated the parties. They became more and more popular until they were being held in the church hall and had funding. The Posh Club has gone from strength to strength as you'll discover in the magazine.
Flying Colours
A country's flag can convey a lot in just one flutter. Colourful patterns symbolise centuries of history and stir up a sense of pride in patriotic citizens, with every stripe, star or cross carefully chosen for its meaning.
Flags can be cheerful or solemn, celebratory or rebellious – and they're always fascinating.
In Special 236, we've rounded up some of our favourite flag facts, featuring snails, stealing and SOS signals!
Elsewhere in Special 236, we have a collection of delicious breakfast recipes. Plus we have a crochet pattern to make an everlasting orchid.
We hope you enjoy it. Let us know what you think.
---
Remember, you can subscribe to make sure you never miss another "Friend" Special.
In fact, we'll have them delivered straight to your door! Click here for more information.