Features Sneak Peek: January 14, 2023
---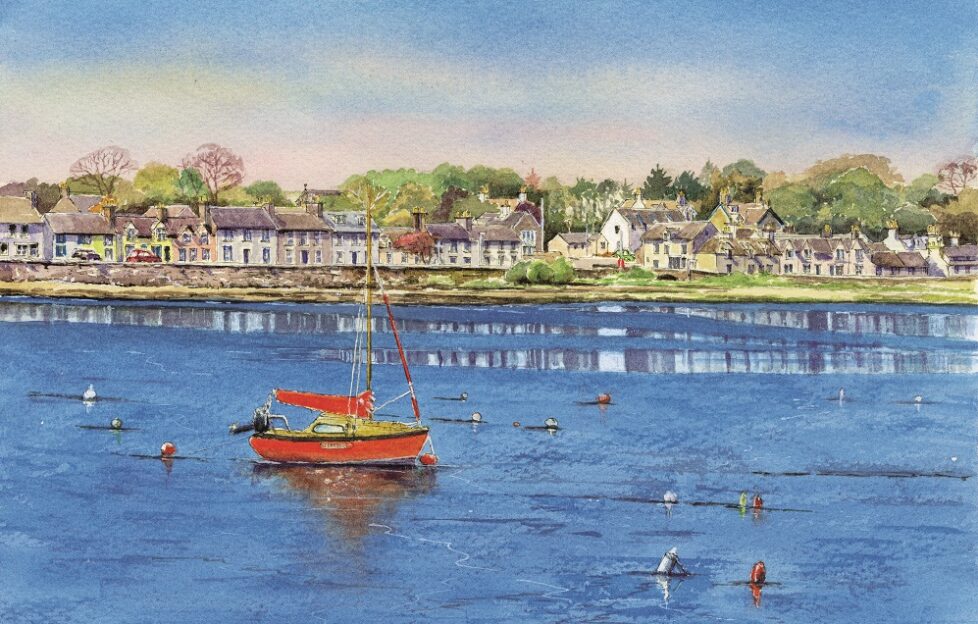 Illustration by DC Thomson Ltd.
Morag Fleming explores the history and heritage of the fascinating peninsula of Machars, in the January 14, 2023 issue of "The People's Friend".
Newton Stewart, the Machars, is one of the most interesting parts of Dumfries and Galloway and is well worth a visit.
Join Morag as she takes in the delights of Wigtown, Scotland's National Book Town, six miles south of Newton Stewart. Famous for its many book shops and book festival in September, it is characterised by brightly coloured independent shops and eateries.
A nature reserve here supports the estuary, wetlands, merse and its associated wildlife. As a result, in the summer there are nesting birds, and the area is also home to otters, waders and geese.
There are some lovely walks to be enjoyed, as Morag finds out.
Kate Orchard
Vivacious is the word one might use to describe Kate Orchard, whose respect for the Armed Forces goes back to her days in the Women's Air Force in WWII.
Her son, Bentley, gave her a glider flight as a one hundredth birthday gift. Because Kate had previously done two glider flights for charity, she decided to fundraise, for Help for Heroes, with this flight, too.
Ali Henderson met Kate to find out more.
Meet Shuggie
Polly Pullar was heartbroken when another of her treasured sheep, Fiona, was put to sleep last summer.
However, soon after, one of Polly's friends got in touch to say he had an orphan lamb if she would like it. Shuggie was the smallest animal Polly has ever reared.
Read in the magazine about Polly's tender moments with Shuggie as she offered him milk feeds and protection.
History Of LEGO
Few toys have captured the world's imagination like LEGO. For decades, children have spent hours of quiet concentration assembling the distinctive plastic bricks.
LEGO is so versatile that you'd think it was guaranteed success from the start. However. an incredible amount of ingenuity and work has gone into making it what it is today.
Features Ed Alex puts together the pieces of history that made LEGO the world's biggest toy company.
Elsewhere, we have a collection of delicious watercress recipes, and a knitting pattern to make a pretty sweater.
Has this sneak peek at our January 14, 2023 issue encouraged you to subscribe to the "Friend"? Click here. If you do, your "Friend" will come straight to your doorstep! 
You can also take out a digital subscription, meaning your issue will come straight to your computer, tablet or phone! And it's great value for money. Click here for a sneak peek at that!