Writing Prompt Story Starter – Superstitions
---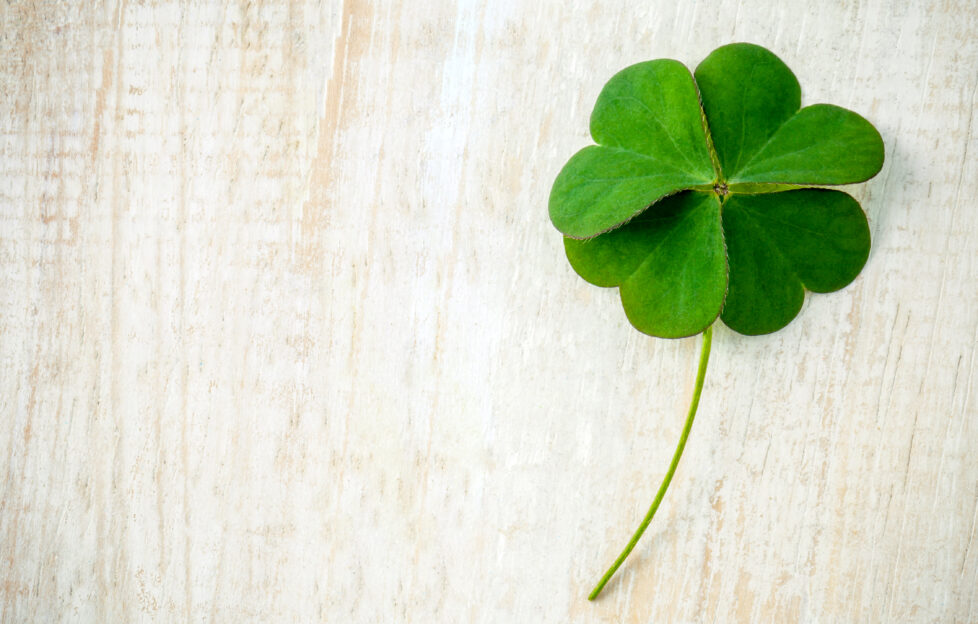 Pic: Shutterstock
It's Friday the 13th today, so this week's Writing Prompt is all about superstitions.
Know Your Reader
The first thing to say is that if you're writing about anything superstitions-related, keep the "Friend" reader in mind.
Your story should have a light, humorous feel – nothing dark, or sinister. It needs to have the "Friend" filter!
Many readers keep their "Friend" for bedtime reading, so we'd never publish anything scary, or disturbing.
So if you're writing about superstitions, just keep the tone light and upbeat, and have a positive resolution.
Good Luck…
Symbols of good luck – four-leafed clovers (above).
Upturned horseshoes. I was given one of those the day I got married!
Other superstitions around weddings – wearing something old, something new, something borrowed, something blue.
Not letting the groom seeing the bride before the wedding.
A lucky sweep – thought to bring good luck at weddings, and New Year.
Lucky white heather.
Touching wood. Waving cats.
Crossing fingers.
A black cat, crossing your path. Although some people think this is unlucky!
Wishing someone good luck. Good luck cards.
Flowers that symbolise good luck – azaleas and hydrangeas, to name but two.
The luck of the Irish!
… and Bad Luck
Friday the 13th itself – there are only two, this year; the next one's in October.
Bad luck – breaking a mirror, opening a brolly in the house.
Spilling salt – although when I was young, quickly throwing some salt over your left shoulder seemed to counteract that!
Putting shoes on the table. Walking under a ladder. Mentioning the Scottish play by name.
Hope all this gives you some ideas to start a story, this week!
Dare I say – good luck!