Features Sneak Peek: Special 240
---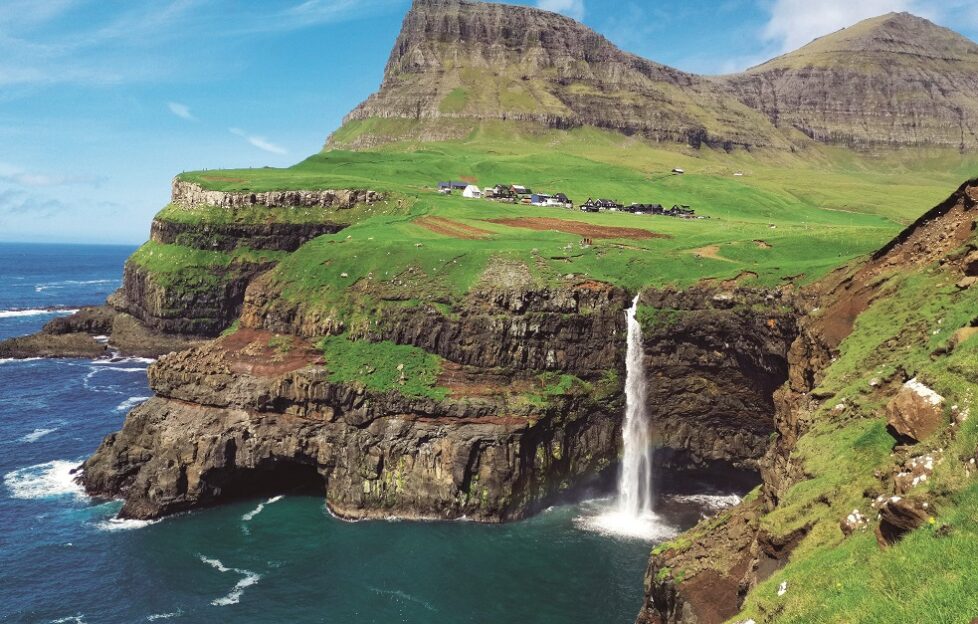 Photograph by Richard Webber,
We have a real treat in store with Special 240 now on sale.
Fabulous Faroes
While many people have heard the name on Radio 4's Shipping Forecast, few could pinpoint its location on a map. Located halfway between Scotland and Iceland, this remote archipelago comprises 18 islands.
These volcanic jagged rocks far out in the North Atlantic offer stark beauty. From tumbling waterfalls to whirling puffins, Richard Webber finds plenty of charm in one of Europe's best-kept secrets, the Faroe Islands. Read more in the magazine.
Lido Ladies
Pat Coulter's local lido in Arundel is a welcoming community hub. It's a traditional lido with a beautiful greensward ideal for picnics, along with facilities for a post-swim coffee or ice-cream when the sun obliges.
Imagine Pat's surprise when one day a pair of ladies sashayed up poolside in flowery bathing hats, fluffy slippers and elegant sunglasses. The fabulous Lido Ladies are making waves in town. Pat chatted to the glamorous ladies to find out more.
Spring Awakening
After the decorations are safely back in the attic, it's normal to feel gloomy.
We are likely to have over-indulged and had far less exercise, but let's forget that the days are already getting longer. Even though it's still a long wait until spring, very soon some of the first signs will begin to appear.
If you take time to look, you will see glimmers of hope. One of the first flowers to show its glorious, brilliant yellow face is coltsfoot. Polly Pullar eagerly awaits its appearance.
In Special 240, Polly heralds the arrival of coltsfoot, an early sign of brighter days to come.
Follow Every Rainbow
For thousands of years, the rainbow has been a symbol of hope. Emerging from dark clouds, it heralds the return of the sun and happier times to come.
Appearing as a sign from the heavens, the mysterious arc in the sky has inspired storytellers, poets, musicians, artists and scientists through the ages, and taken on symbolic meaning all over the world.
Over centuries, we gradually began to understand how the rainbow came to be. Yet, even as we uncover its secrets, the rainbow retains its power to inspire wonder and lift hearts wherever it is seen.
Marion on the Features Team looks into the history and science behind these symbols of hope in the sky.
Elsewhere in Special 240, we have a collection of cat-themed cookie recipes. Plus we have a craft project to make a beautiful spring flower wreath.
We hope you enjoy it. Let us know what you think.
---
Remember, you can subscribe to make sure you never miss another "Friend" Special.
In fact, we'll have them delivered straight to your door! Click here for more information.