Fiction Preview: Special 244
---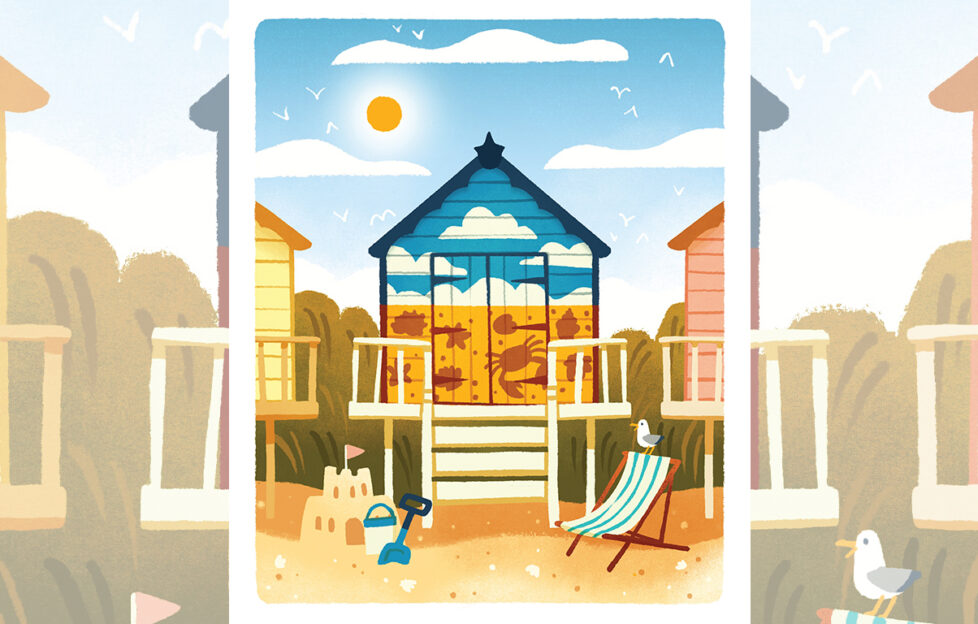 Illustration: Sarah Holliday
Special 244 is on sale from Wednesday, June 14.
Here's a peek at the 20 short stories we have ready to read!
Specially-Written Stories
We kick off this Special with "Midsummer Nights' Dreams", by Becca Robin – and there's something in the air, at the old folk museum. Artwork from Kirk Houston.
Happily-married Jim wonders if his wife would've married another, had things worked out differently.  "Someone Like You", by Julie Silcox, features an illustration from Manon Gandiolle.
We're in 1925 for our next story – Alison Carter's "The Home Maker", where some role reversal is needed. Artwork, Jim Dewar.
Connie and Martin wax lyrical about destinations that have meant a lot to them, in "Distant Shores", by Beth Watson.
In her first year of teaching, only one parent makes Roz feel inadequate – "The Dreaded Mrs Dobbs". By Alison Wassell, it's illustrated by Sailesh Thakrar.
Super Summer Reading
Is a beloved aunt being hounded out of her home? "A Free Spirit", by Teresa Ashby, is illustrated by Tracy Fennell.
"The Curtain Calls", next, when Ruth wonders if her showbiz days are behind her. By Julia Douglas. Artwork, Gerard Fay.
When Bill offers to look after his neighbour's tomato plants while she's on holiday, he doesn't realise it's for eight weeks! "You Say Tomato" is by Audrey Mary Brooks.
Our next story is set in the 1950s – "In His Eyes", by Kate Hogan. Peggy likes Tom, but a series of events and a misunderstanding seem destined to keep them apart. Artwork, Ged Fay.
In "Finding Your Voice", by Teresa Ashby, Millie tries her best to organise the village fete. But when she can't get hold of a big name to open the fete, she can't let everyone down…Illustration from Ruth Blair.
Lots Of Favourite Authors
A trip to the Norfolk Broads turns out to be full of surprises, in "Hope Floats", by Laura Tapper. Artwork, Mandy Murray.
New taxi driver, Thandie, picks up a heavily-pregnant lady who wants to escape her baby shower, in "The Getaway Driver". By Nicola Martin, artwork Ruth Blair.
Rae thinks her super-organised neighbour has life sussed, in Eirin Thompson's "The Rule Of Rhonda". Artwork Andre Leonard.
Hattie feels put out by another granny at the school gate, in "Abracadabra!". By Valerie Bowes.
In Val Bonsall's "Where We Left Off", a recent retiree catches up with a holiday romance from her past, and can't help reminiscing. Illustration, Philip Crabb.
Reading To Suit Everyone
Callie's son is heading off on his first holiday alone, in "Mother Love", by Alison Carter…
…whilst in the early 1800s, young Verity longs to use her creative talents in her uncle's shop. "A Fitting Solution", by Sara Partington, is illustrated by Helen Welsh.
Monica throws her coins into the well – but will her dreams come true? "As You Wish", by Eirin Thompson, is illustrated by Ruth Blair.
A work's day out has a few surprises in store, in "A Trick Of The Knight", by Charmaine Fletcher. Artwork, Jim Dewar.
Our final short story for this Special is "On Sandy Shores", by Teresa Ashby. Fergus feels he's always putting his foot in it, but one thing he wants to get right is this family holiday. Artwork, Sarah Holliday (above).