No. 4, Whitehall Gardens – Episode 35
---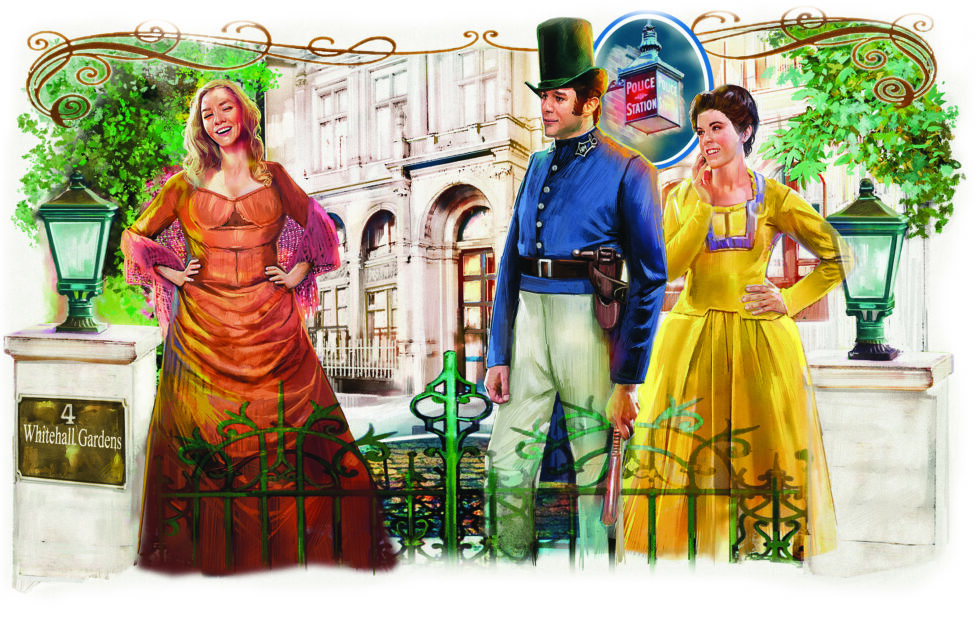 Illustration by Sailesh Thakrar.
"Can't you go any faster?" Clementine Denny begged.
The carter was taking up the whole street, driving a string of carts along the Walworth road at a snail's pace.
"I've urgent business on the other side of this parade!" she added.
The carter, a bored-looking boy, gave the front horse a shove, and Clementine could at last cross the road and continue at a run.
Her friend Dorcas's baby was on the way. Clementine prayed that all would be well.
Dorcas was alone in the world, except for the friendship of Clementine and her mother. She was staying at their house, now that her own parents had virtually rejected her.
At home she found Griff Jones alone in the parlour, twisting his stableman's cap in his hands as though wringing out water, and shifting his weight from foot to foot.
Clementine had sent him from Whitehall Gardens to Vauxhall, three quarters of an hour before, to fetch the midwife.
"Thank you, Griff," she said.
Dorcas's cries, loud and strong, filtered through the bedroom door.
She expected Griff to leave, having done his part, but he stood still as Clementine pulled off her cloak.
For a moment she thought that he might try to repeat his declaration of love, which had been interrupted at No. 4, Whitehall Gardens. But he was gazing at the bedroom door and frowning deeply.
"Do you know about these things?" he asked Clementine. "Is Miss Dorcas more than usually upset?"
"Well, it's not a picnic," Clementine said with a smile. "But hearing her voice is good news."
Griff nodded.
"I am going in to assist," Clementine went on, "so thank you once again, and I will see you tomorrow at number four."
She knocked on the door.
Griff said.
"I met Dorcas Barnes in the kitchens there."
Clementine turned.
"Yes, I remember."
"Give her my regards and . . ." He frowned, uncertain how to proceed. "And my wish that all will be well."
"I will," Clementine replied, and slipped inside the bedroom.