The Mystery Of Anna Grace – Episode 20
---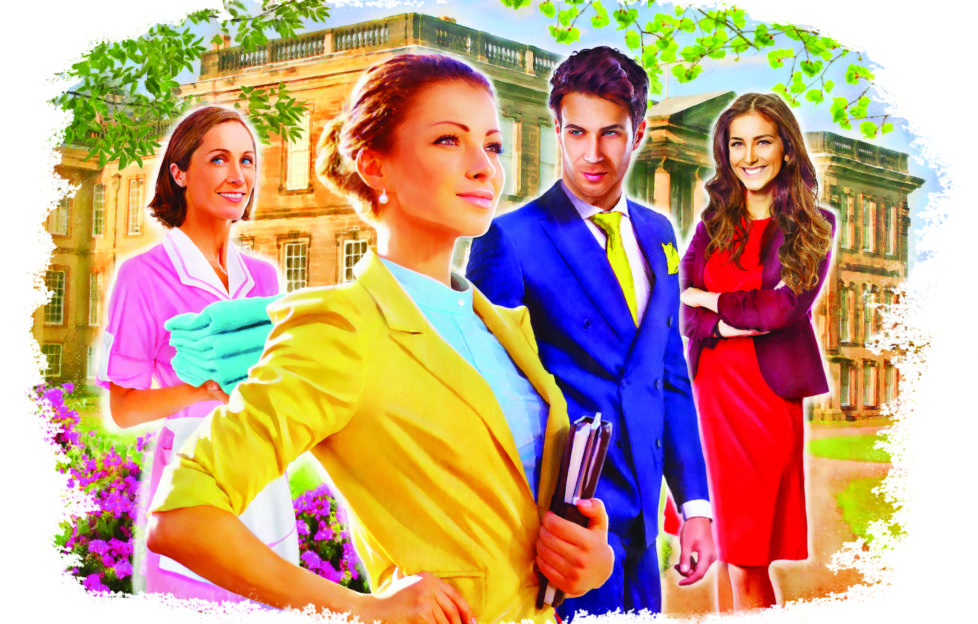 Illustration by Kirk Houston.
"You worked hard today," Robin said when they'd gone, pouring Charlie more coffee. "Albert was filling me in."
"Thank you," Charlie said. "There's a lot still to be done. Dean nailed some polythene over the broken windows of the summerhouse, so at least no more of the snow and rain will get in. He also put a padlock on the door."
Robin ran his fingers through his hair and Charlie noticed how tired he looked.
"We could get more done if it weren't for this ghastly weather," he commented.
"Meanwhile, the bills have to be paid," Charlie said.
"That's exactly it," Robin said. "Tomorrow afternoon I'll have to get back to town to start work again. At least the weather is meant to clear a little."
Charlie didn't say anything for a moment, realising she hadn't been alone with Robin without Harriet or his mother, or anyone else, being there.
"Wynford helped us clear the snow from the drive," Charlie told him. "When Albert objected, Wynford told him that it helped him to think."
"I'm not sure we would have kept going without people like Wynford," Robin mused.
"Do you have many guests booked in at this time of year?"
"Not since we had to let the chef go two years ago," Robin said. "The restaurant always had a good name, and we'd have dinner, bed and breakfast deals, which helped keep things going during the winter.
"Now we do breakfasts and an evening meal, but it's not fair on Katarina to expect her to be able to do a menu that would justify going back to the full restaurant. We simply haven't the staff."
"I didn't realise the grounds were so extensive," Charlie said. "Driving around today I thought I would only be in the car for a moment or two, but the estate is much bigger than I thought."
"It's not as big as it was when I was growing up," Robin carried on. "The housing estate you passed on the way from the station used to belong to Anna Grace, but my father sold it to fund putting in the lift and a couple of ensuite bathrooms. We had some pretty extensive asbestos removal done as well.
"If we don't get something done soon," he continued, "we'll have to sell land to pay for the upkeep. I really don't want to let Albert and Katarina go. Or Dean."
Charlie wondered again about the two sides she constantly saw of Robin – the rather curt solicitor who had intimidated her at the job interview, and the one who had made sure that a homeless teenager had somewhere to sleep.
Before she could ponder further, Katarina came in to clear away and Robin declared he would call it a night.
* * * *
When Charlie walked back to the cottages that evening with Katarina, the snow was falling heavily.
Wishing Katarina good night, Charlie let herself into the cottage and got ready for bed.
It had been lovely to chat to Robin tonight, if only for a little while. Then she stopped herself.
She mustn't go down that road. Robin was her boss. To distract herself, Charlie's picked up Anna's book, the one she had found in the box of lost things. However, she was too tired to read more than a page and fell asleep with the light on.