The Mystery Of Anna Grace – Episode 21
---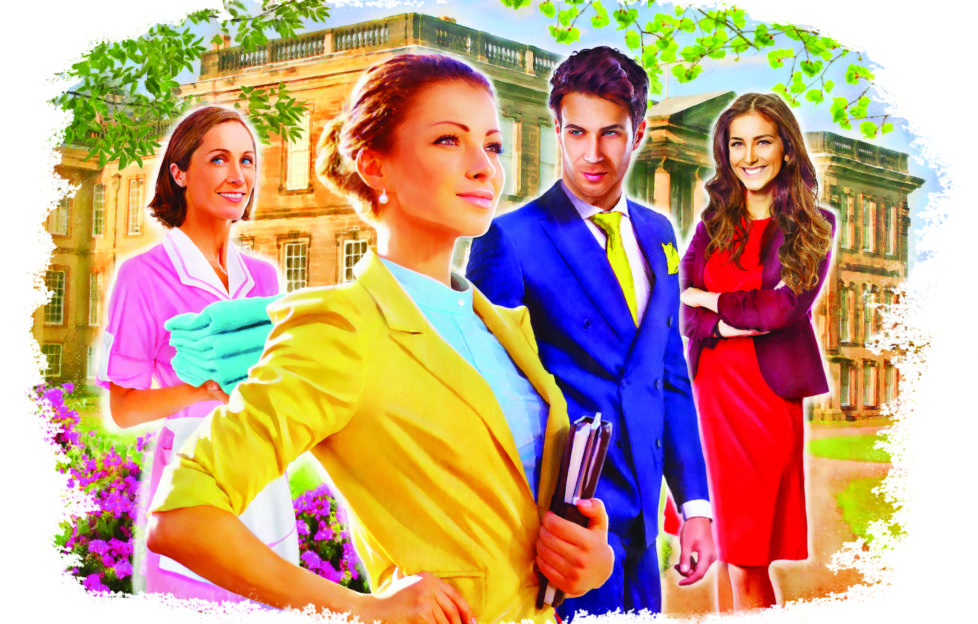 Illustration by Kirk Houston.
The next morning, Katarina looked around the cottage with satisfaction. There were enough logs in the basket, and the fridge was full of food.
Ghillie the cat had crept in behind her and was curled up on the old sofa bed she had Dean had found in the "rumpus shed", as Katarina called the outbuilding where they stored old furniture.
"You are always after the high life," Katarina said, stroking Ghillie's head. "Dean likes you, so do not be eating the ham that is in the fridge for him."
Ghillie purred and tucked his front paws underneath his chest, settling in for a doze.
That had been a good idea of Charlie's to give the boy the empty cottage. Charlie and Dean had worked hard, then Katarina had given the place a good clean and airing.
The last family, she knew, had moved out of the cottages before she had lived here, but Dean had slapped a coat of emulsion on the walls and Albert had been efficient with a screwdriver and hammer, so that there were now straight shelves and cupboard doors.
Katarina had lived in her cottage when her son was little. She thought with pride of the son who had now graduated from university and was working for a big firm in London.
It was Mrs Cecilia who had sorted everything after Katarina's husband died, leaving her with a son not yet in school. The cottage had been her refuge and she had been happy here.
They no longer had to make do with the outside bathroom, as each cottage had a shower and toilet tucked into where the lean-to had been at the back.
However, Katarina could see how things had dwindled in the last few years. No matter how much she adored the family, if it was a question of business, she might well have to look for another job – and another home.
Katarina walked back up to the big house and pushed the unwelcome thoughts to the back of her mind. She would speak to Albert about it later. Albert always seemed to know just what to say.
While she remembered, she texted him to remind him that Miss Sam was coming this weekend with her girls.
Mr Robin walked into the kitchen and helped himself to a chocolate biscuit, a batch of which were on the cake cooler.
"I saw that," Katarina teased. "There will be none left for when Miss Samantha comes with all her little ones and then I will say: it is Robin. He is the biscuit eater."
Robin laughed.
"Where are we going to put them this time?"
"It is all arranged. The two Pollys are coming to give the place a good clean today and then we shall see which rooms. The little ones are six, four and two now so it will be a busy house."
"How do you know all that?" Robin said, wondering if he could pinch another biscuit.
"Miss Samantha sends me the texts," Katarina said with satisfaction.
"I see," Robin replied. "Where is Albert this morning?"
"In the laundry fixing shelves for Charlie."
"Is he now?" Robin said.
"While you are here and everyone is talking about fancy new ideas for this old house, I have some ideas of my own and Charlie said I should speak to you."
"Do you think you could tell me your ideas and drink coffee with me, too?" Robin asked, putting an arm around her.
"Do not try to charm more biscuits out of me!" Katarina laughed. "I know your ways of old. You know where the coffee pot is!"
Robin laughed, poured two mugs of coffee and sat down at the kitchen table.