The Mystery Of Anna Grace – Episode 44
---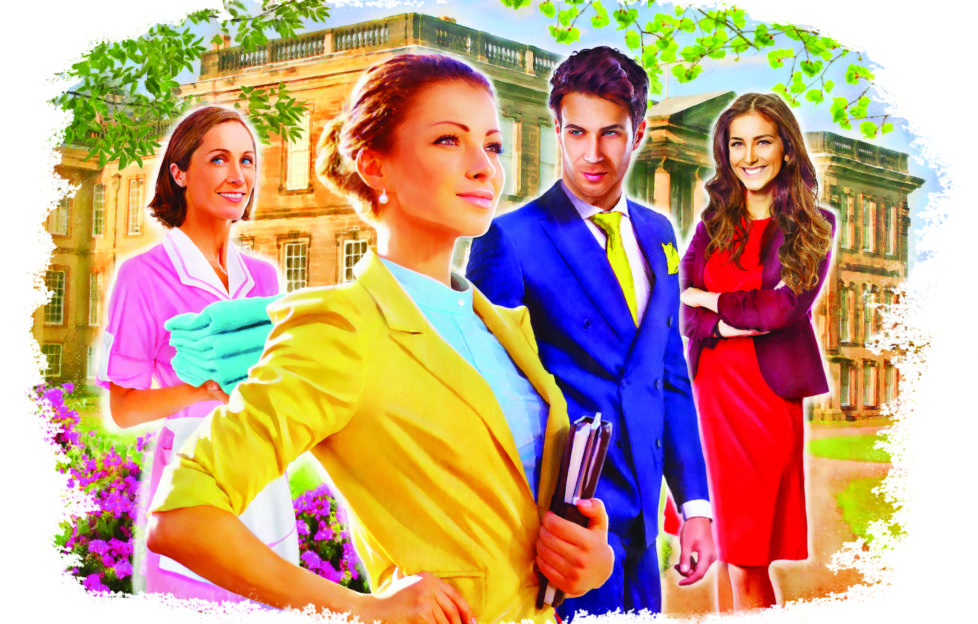 Illustration by Kirk Houston.
When Charlie had finished, all you could hear was the splutter and crackle of the fire.
"That's the most beautiful thing I've ever heard," Mrs Leahem said.
"Oh, Charlie, it is," Harriet agreed. "The truth is so much better than the fiction because there's a happy ending!"
There was much throat clearing and people pretending to cough, and Charlie realised there wasn't a dry eye in the place.
The power cut was forgotten and the candlelight added to the sense of a story that had waited to be told for years.
It was as if, just for a moment, Anna was in the room with them.
It had all been worth it in the end, Charlie thought, all the hard work, all the phone calls, and all the running around today. It was nothing compared to what Anna had done.
"What about the tapestries you found the other week?" Grant asked.
"They'll need restoration work," Wynford replied. "But all things considered, they are in remarkably good nick. I think it might be a good idea to contact the museums and galleries folk to see if they could be put on permanent loan somewhere local."
"I've already been in touch with the press," Charlie said, taking another sip of water. "The local paper and TV are going to come out and do a piece on the tapestries."
"You see, I always said this old girl had a funny way of giving up her secrets." Robin laughed.
*  *  *  *
The guests started to drift off around midnight. That, Mrs Cecilia remarked, was always a sign of a good party.
Grant and Harriet said they would not stay but wanted to get back, as Grant had a family birthday the next day. Katarina and Dean had cleared up the kitchen as best they could with no electricity and went back to the cottages with Albert, who was strumming his guitar.
"I'd better get going soon, too," Charlie said as the ebullient Mr McNee was the last guest to take his leave.
"I'm still wide awake, though I'm not sure how," Robin said.
"Adrenaline," Charlie suggested. "And Katarina's coffee!"
"I never knew that about Anna," Robin said. "I'm not sure that even my father knew. I suspect my grandfather knew, but in those days, when the hotel was so busy, there was never time actually to sit down and talk to people."
"And when you're younger, you're not as interested," Charlie added.
"You did well, Charlie. I don't think the guests even noticed when the power came back on after you had finished your story.
"In fact, I think Mrs Leahem was disappointed, despite her complaints about the mobile phone!"
However, Charlie was thoughtful.
"You know, it wasn't false modesty when I said it wasn't my story. It's Anna's story, but because she was a woman, and wasn't particularly rich or titled and did nothing scandalous, her story got lost down the years.
"However, if it hadn't been for Anna, I suspect that Anna Grace would have gone to rack and ruin years ago."
"And maybe thanks to Anna Graystone – and you, Charlie – this old girl still has life left in her. You know, we already have three couples rebooking," Robin told her excitedly. "As for today, I think all the guests would have gone home by five p.m. if it hadn't been for you!"