Don't Mention The Tension!
---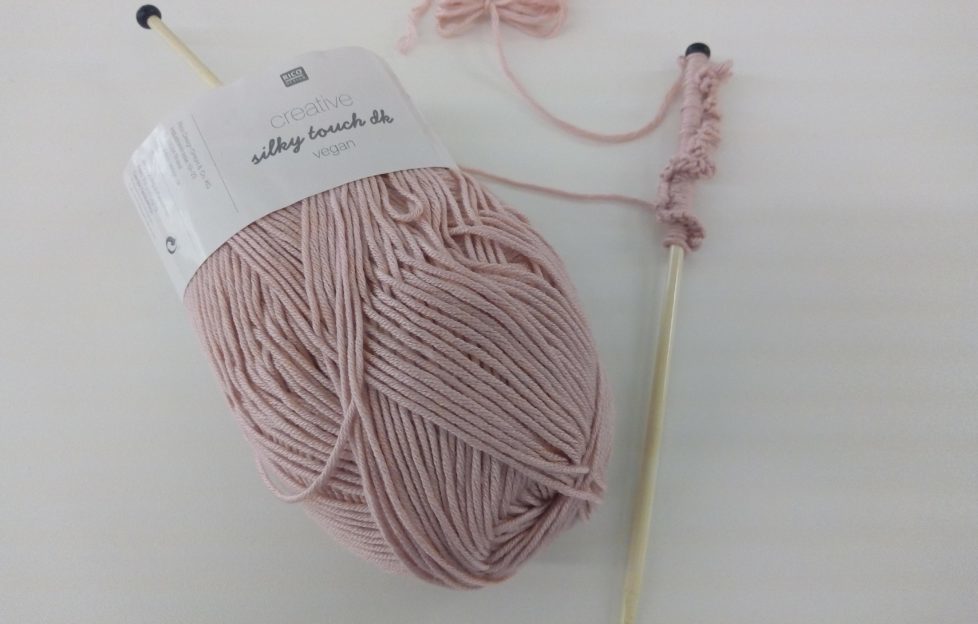 This last Tuesday, we had our official Love Darg launch downstairs.
Like last year, it was a knitting session where anyone could drop in and try their hand at the patterns with the opportunity for some expert guidance from Knitting Ed Liz – or some of the other talented folk on our team.
The year before, it had been my first ever attempt at knitting. I struggled to remember a handful of simple instructions and my fingers were more hindrance then help. There's video evidence of me looking profoundly confused for pretty much the whole 2 hours.
Would my experience last year give me a head start this year? I wasn't confident, but seeing a few other learner knitters down there gave me a bit of a boost.
Yvonne, bless her, tried to teach me to cast on. But with both words and actions to remember, I was quickly out of my depth. Like a toddler learning to tie his laces, the frown of concentration settled deeply on my brow and there's a good chance my tongue was sticking out.
I could repeat the words, but I couldn't correlate them to actions. It was one or the other – there wasn't room for both in my head.
I think it's an incredible skill, and an important one to keep alive. Plus I could see that for those who were proficient, there was a real sense of calm focus about them. It looked like a great stress-reliever, but for me the tension was building – both in my shoulders and in my knitting. Designer Wendy had taken it over and was doing my second row, but she was struggling to poke the pointy thing through the hole in the woolly bit because I'd pulled it too tight.
She did an admirable job, but the time was soon up. I popped the needles back into the yarn and that's where they'll stay! Maybe I'll stick to cycling in future!