Milestone Birthday Is Fast Approaching
---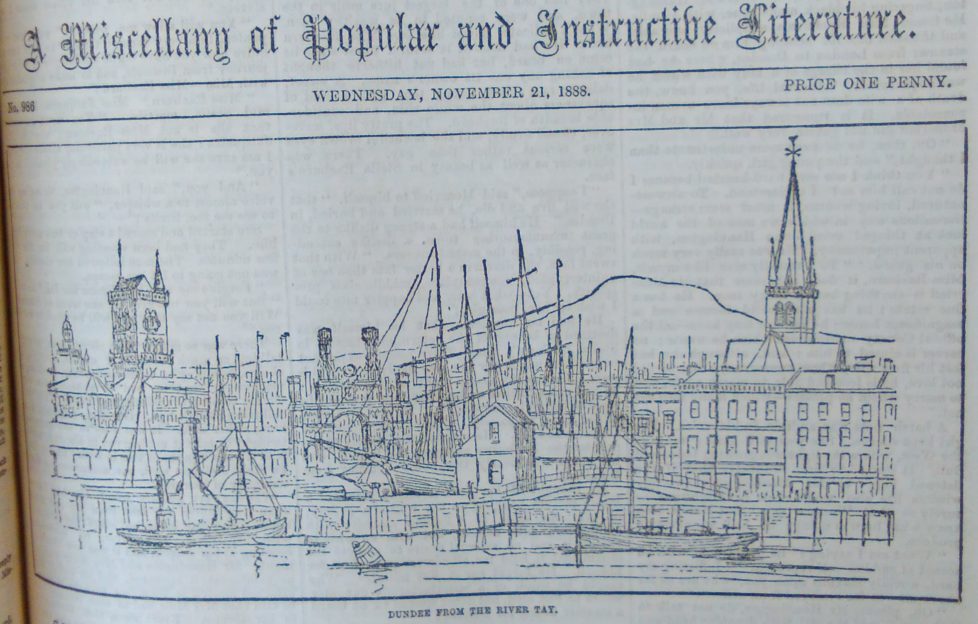 You can't help but notice that the "Friend" is approaching a milestone birthday.
The magazine was first published on January 13, 1869. And nearly 150 years on, we're still going strong! That's thanks to our loyal readers, who have supported us every step of the way.
The "Friend" has been there as a comfort through wars, strikes and natural disasters. Staying true to all it stands for, while also moving with the times.
What really brought this home for me was looking through our Archives and finding the above pencilled sketch of Dundee from the River Tay, This was printed in our November 21, 1888 issue, when the magazine was just a sprightly nineteen years old.
Landscape Has Changed
Much has changed between then and now. The Royal Arch in the foreground is no longer standing, but we now have the magnificent V&A Dundee standing on the river.
It's amazing, too, to think of the key events that have happened over the lifetime of the "Friend" to date. Things like the Tay Bridge Disaster; the advent of electric lighting; royal deaths and abdication; women attaining the vote; two World Wars; the sinking of the Titanic; the birth of the NHS; and the discovery of DNA.
Our 150th Anniversary Special takes you through those decades, from the point of view of this prestigious old magazine. You can buy the fantastic birthday Special now, or check out our interactive anniversary timeline.