150 Years Of Encouraging New Poetry
---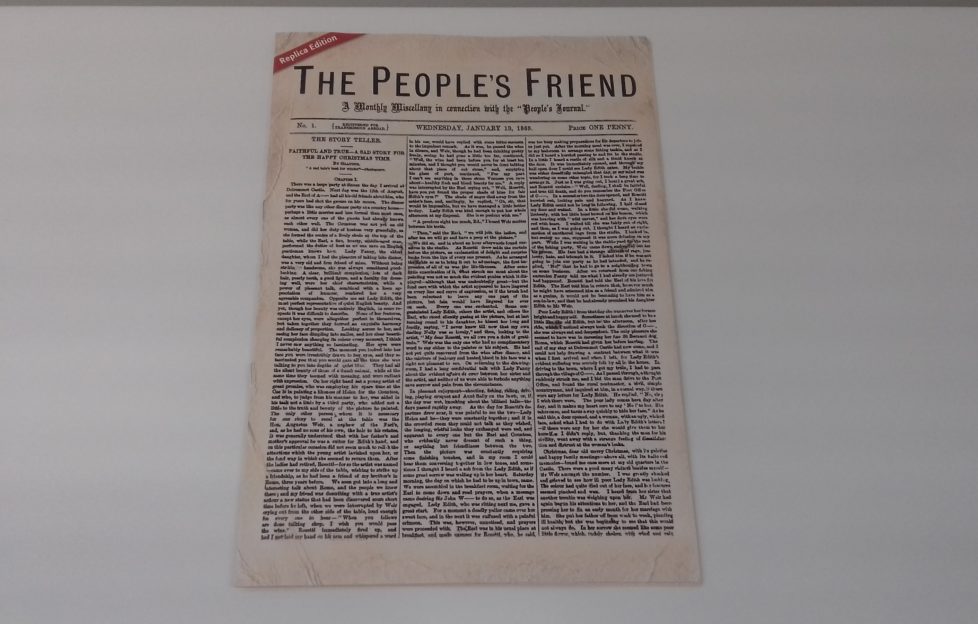 Have you seen our latest Special?  On sale now, "Friend" Special 169 comes with a Souvenir First-issue Replica to pull out and keep.
Reading through it, it's clear that from our very first issue right up to the present day, poetry has been an integral part of the "Friend". By turns humorous, thought-provoking, and poignant, it strikes me as being very much like the magazine itself – constant, steadfast, and comforting.
All-New Poets in Special 169
In Special 169 we feature the work of four poets new to the "Friend" – Kate Bradbury, J.L. Dean, Donna Moore, and Elspeth Munro, who it was my pleasure to meet at the Glasgow Story Writing Workshop.
Over the last 150 years, we've endeavoured to give new talent a chance to shine, whilst always remembering our much-loved 'regular' poets, whose work our readers often cut out and keep.
How Many Poems Do We Need?
We use two poems per month in our weekly issues – one in the first and third issue of every month.
Our Specials feature four poems, every three weeks.
Our Annual uses around a dozen poems. The Friendship Book has 30 poems of varying set lengths, often with an uplifting, faith-based feel. And our Fireside Book has 60 poems, with lots of seasonal and general themes throughout.
What Sort of Poetry Do We Publish?
What's clear as we've looked through the archives is how our readers' interests have essentially stayed the same – family, friendship, and faith. So we look for poems with gentle themes, with nothing to shock or distress the reader; poems which reflect the readers' lives and experiences – pets, nature, and milestones in their lives and in the rhythm of the year.
As we celebrate 150 years in print, the "Friend" continues to move with the times, yet retains its warm values and provides reading that's as family-friendly as it is entertaining. We're open to submissions all year round.
Our Poetry Guidelines are available here.