What The "Friend" Means To You
---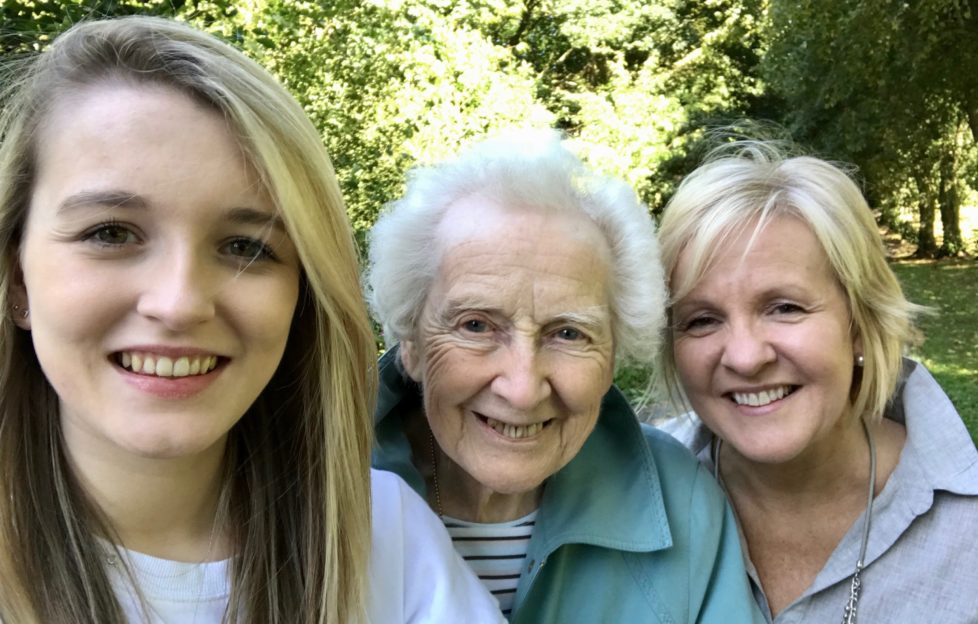 We've been overwhelmed by the kind letters received from readers, telling us what the "Friend" means to them. Here are a few that we've featured so far:
Three Generations
My name is Hannah. For as long as I can remember, my nana Margaret has been getting "The People's Friend" magazine every week. She told me she started reading your magazine at the age of twenty-one (the same age I am now). She never misses a copy.

Nana would let my mum have the "kiddie" page at the back and later me, too. She loves all the stories.

Nana and Grandpa Jim came to live with us 12 years ago, when Grandpa was diagnosed with Alzheimer's disease. He sadly passed away last July.

Growing up, I loved having them live with us. Nana is such an inspiration! She is so kind, loving and gentle and is one of the reasons I am pursuing a career in nursing. The way she cared for Grandpa Jim has been such an inspiration to me and I can only hope that I will be as strong in my role as carer for my patients as she was for him.

Nana has recently celebrated her ninety-first birthday and so has been reading your magazine weekly for over 70 years!

Miss H.T., Belfast.
---
"The Angel Of Peace"
I inherited a crochet piece from my late mother-in-law, Elizabeth Cuthbertson.

The Angel of Peace, as we call her, was worked by Elizabeth's mother, Kate Yorkston, we think around 1918-19.

Kate was expecting her first child (Elizabeth), when she came across the pattern in "The People's Friend" and became so fixated and fascinated with it, due to the sentiment and symbolism attached to it, that she concentrated on finishing this above all her other tasks. I think especially so at a time when everyone was looking for world peace.

Kate was so determined to work this piece that she apparently stopped knitting and preparing for her first baby's arrival, which was frowned upon by the grandmother-to-be Catherine Archibald!

However, the Angel of Peace was finished and placed in white tissue paper and then sadly lay in a drawer for more than 70 years.

On Kate's death in 1984, the Angel of Peace quite naturally came into the care of Elizabeth, her first child and eldest daughter, where it was once again placed in a drawer for a further 10 years.

When Elizabeth was moving home and downsizing in 1995 she offered it to me as I had loved it on sight.

I arranged to have it stretched and mounted and I was extremely pleased with the final result. My husband Chick and I treasure it as it is a unique reminder of both his grandmother Kate and also his mother Elizabeth. Reading "The People's Friend" continues to be a family tradition for us.

Mrs M.C., Cowdenbeath.
---
"Life-long Friendship"
My Mum, Irene Rose Heath, is ninety-two now and when I visited earlier today I noticed her weekly copy of "The People's Friend" laying open on the coffee table.

Mum told me she was just fourteen years old when she first read your magazine. She had been grieving over the tragic loss of her mother in the Manchester blitz of 1940, and in a bid to cheer her up a little, mum's older sister, Yvonne, had offered to buy her a comic. Mum declined and opted instead for your magazine and began a life-long "friendship".

After seventy-eight years she still looks forwards to receiving the latest issue.

Mr J.H., Warrington.
---
It is not too late to tell us what the "Friend" means to you! You can send us your story at the link below.
https://www.thepeoplesfriend.co.uk/2018/07/24/your-stories/​