What The "Friend" Means To You
---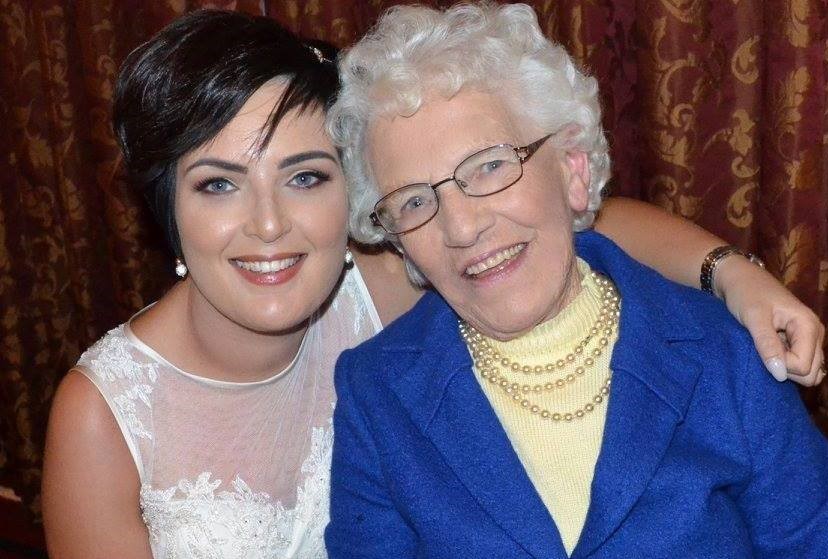 We love hearing what the "Friend" means to you, our readers. We're overwhelmed by all your kind letters — please keep them coming!
Here are a few that we've featured so far:
"Devoted Reader"
This is a lovely picture of Betty, my grandmother, who has been a devoted reader of "The People's Friend", never missing an issue for the last 60 years.

She is a very modern thinking and positive lady and a great role model to everyone around her.

She particularly loves "Between Friends". Here she is pictured with her granddaughter, Cheryl.

Ms J.G., Co Tyrone.
---
"Inspirational 'Friend'"
"The People's Friend" has been, for me, a lifeline, a place of refuge, of joy and inspiration.

I came to the North of England from where my husband had come from and settled into a new life on a council estate caring for my sick husband. From the local newsagent's I would buy a newspaper for my husband and "The People's Friend" for me. This was back in 1979.

Through life's ups and downs, and sadly losses along the way, the "Friend" was always there for me.

I now live in Israel and subscribe to the "Friend" (and the "Special"). It can take up to three weeks for it to arrive, but it's worth the wait. It's a good, wholesome read.

Mrs J.L., Israel.
---
"Happy Memories"
I was reading about your 150th anniversary on the BBC news website and had to write to tell you that my Granny Christie was an avid read of your publication. Your magazine brought her joy and comfort in her life.

As a child in the 1980s I remember looking forward to the children's story when it was bedtime and I was staying over with Gran. The only one I can remember was about a clan of haggis that lived in the Highlands. I even got a hairy haggis toy, I was so taken with the tale!

When I see the cover of "The People's Friend" I can't help but smile as I remember all the happy memories that I associate with it. All the best for your anniversary and many happy years to come.

Mr G.J.C., Dundee.
---
For more insights from our readers, click the tag below.