Spend The Afternoon With "The People's Friend"
---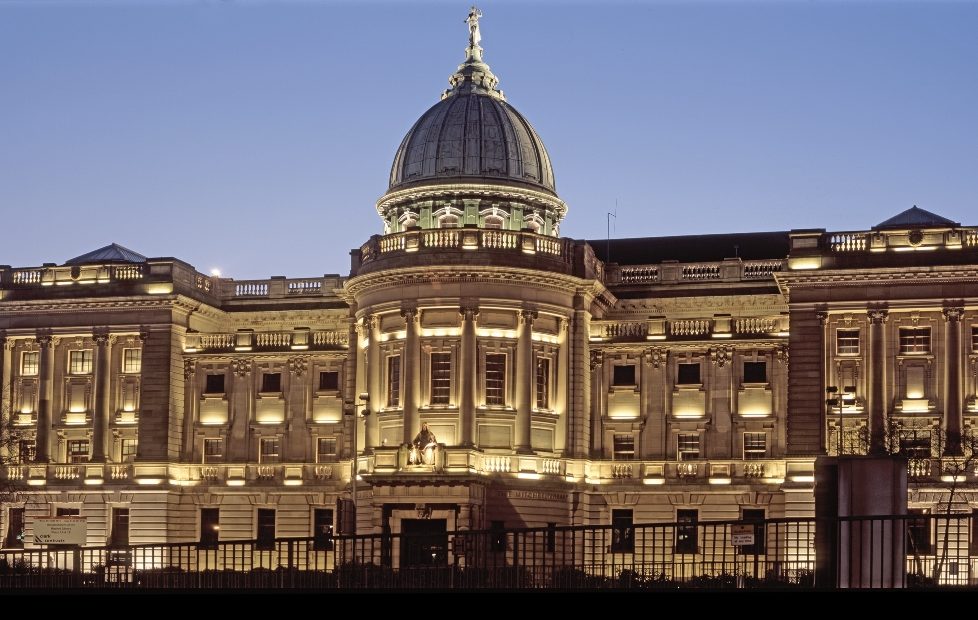 We have a really exciting 150th anniversary event coming up at the start of April.
I'll be heading through to Glasgow on Friday, April 5, along with members of the "Friend" team, for an afternoon of entertaining and light-hearted talks about the magazine and its history.
Luckily, all I have to do is introduce the event – after that I can sit back and enjoy the fun!
Who's Talking?
Margaret Scott, from the "Friend" Production Team, will be giving her fabulous talk about the history of the magazine. If you haven't heard it before, you're in for a real treat. Hopefully she'll bring along the brass jelly pan in which she transports her props!
The next speaker will be Charlotte Lauder, who's currently researching a PhD in Scottish Magazines, with particular focus on the "Friend". We recently interviewed Charlotte for the March 23 issue of the magazine. She has titled her talk "For Women, By Women" – it sounds fascinating.
Charlotte is followed by Professor Kirstie Blair from the University of Strathclyde, a great friend of the "Friend", talking about "Men Of The Clyde! Working Class Writers And The Early People's Friend" and her colleague, Dr David Goldie, whose topic is "Romance By Other Means: The People's Friend In The First World War".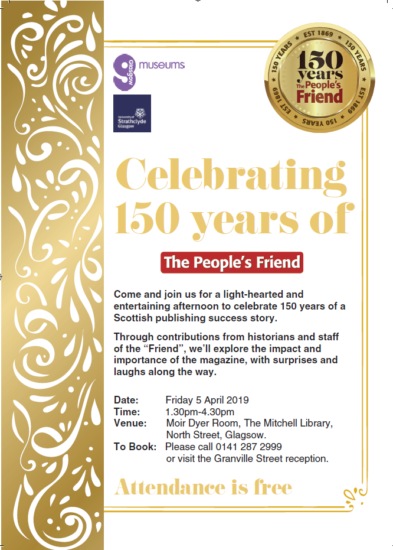 The Archives Guys
There are also contributions from our wonderful colleagues from the DC Thomson Archives Department. David Powell says "The Archives Don't Stop At 1918!", and Barry Sullivan will be looking at my all-time favourite character from the magazine's past, "William C. Honeyman: Portrait Of An Oracle".
It promises to be an interesting, informative and thoroughly enjoyable occasion, and what's more, it's absolutely free to attend. It's on Friday April 5 from 1.30 – 4.30 pm in the Moir Dyer Room at the Mitchell Library, Glasgow.
If you'd like to come along, call 0141 287 2999, or visit the library's Granville Street reception.
Oh, and we're providing free tea and cake, too! Hope to see you there.