Abbotsford House
---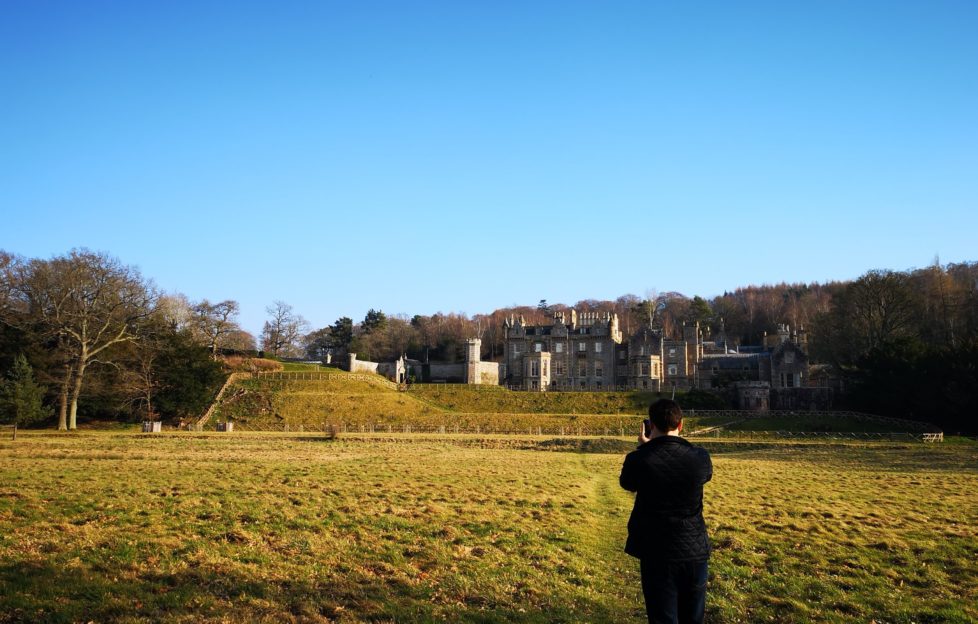 smacap_Bright
A few weeks ago it was my husband's birthday so we decided to go away for a couple of days to celebrate and relax.
We had a lovely day and night at Stobo Castle. The next day we decided to take the scenic route home and drove through the countryside and little villages, which was lovely, even more so as the weather was nice and sunny!
"That was on the cover of The People's Friend in 1946"
We were driving along this narrow country road when we saw signs for Abbotsford House and I said to Liam "That was on the cover of 'The People's Friend' in 1946" after explaining it was in the map of covers I'd created, Liam suggested we stop and go for a visit.
We walked through the grounds and down to the river to get a view of the house which is just lovely.
We stood for a while reading some history about the house and I described the cover illustration to Liam and that it was drawn from the other side of the river.
The illustration and my picture
My view and the view from the illustration are quite different, but short of swimming to the other side of the river, this was the closest I could get to a similar picture. Wouldn't it be lovely if Abbotsford was revisited as a front cover!
Visiting Abbotsford was really interesting and maybe not somewhere we would have noticed and stopped at had it not been for the work I've been doing, mapping the front covers of the 'Friend'.
You can see some other covers from 1946 here.