Map of Covers – 1961
---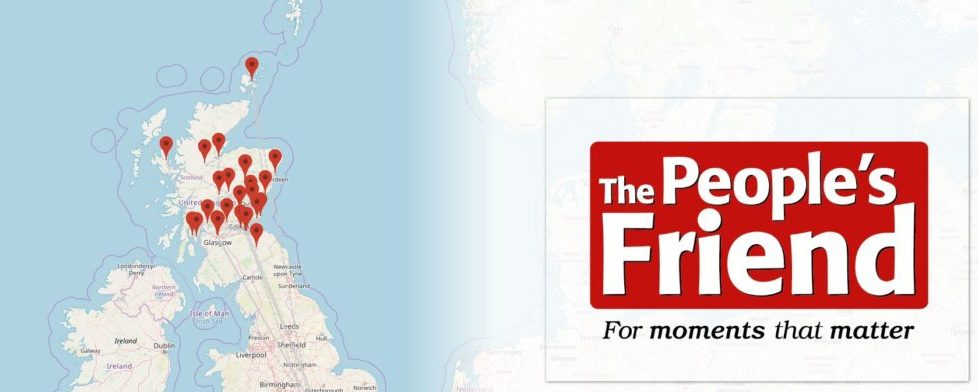 The Sixties brought a pop of colour.
---
1960s
The swinging sixties saw "Ben-Hur" win a record breaking 11 Oscars (it had been nominated for 12 in total), the Forth Road Bridge was officially opened over the Firth of Forth, the assassination of John F. Kennedy and Neil Armstrong became the first man to walk on the moon.
The sixties also saw a time of change for the "Friend" as the kept up with the rapid changes the decade brought. A new generation had arrived, and with it growing incomes, new fashions, music and changing social attitudes. The sixties also saw a splash of colour arrive on the cover.
The "Friend's" cover paintings have always been recognisable, though in the 1960s they were very different from today's, exclusively featuring urban scenes of Scottish cities and towns. The cover was the only part of the magazine to be in colour.
Find out more about the 1960s and what features appeared in The People's Friend for the young, vibrant readers of the time, in our 150 year anniversary special collector's edition (available to buy here).
Click through the map below to see some of the covers with a distinct pop of colour from 1961.
You can also see our covers from 1946 here – the first year we had places on the cover!