The Archive Guys: "The People's Friend" Front Cover Maps
---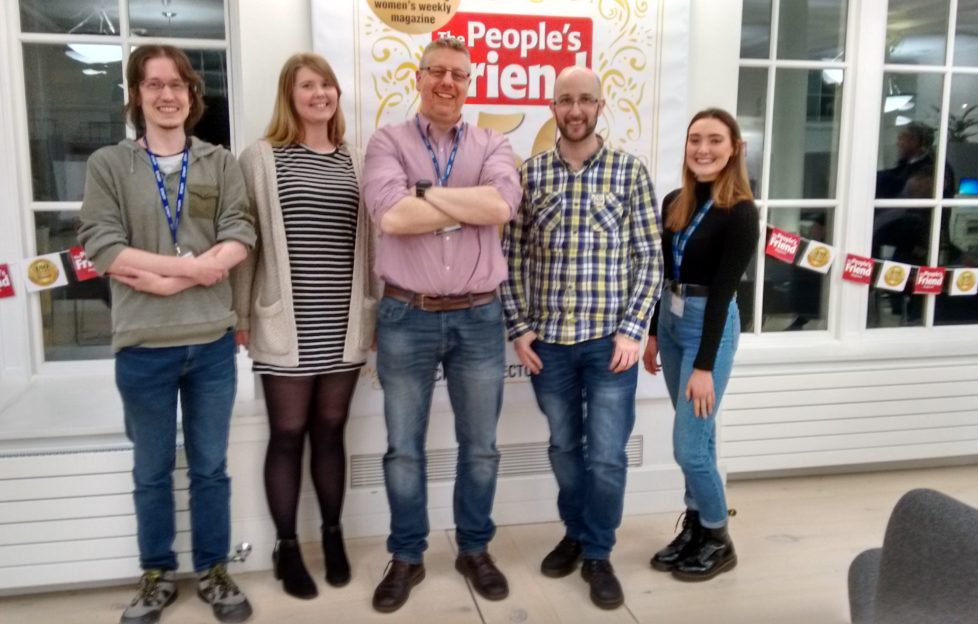 Photograph by Marion McGivern.
Front covers, everywhere!
Whenever we publish images of our J. Campbell Kerr front covers on the "Friend" website or social media, they always draw lots of attention and comments.
That's why the Archive team recently scanned more than 350 front covers from across the last 60 years, which we then plotted onto a series of fascinating online maps.
Here are five ways that Archive Manager David Powell uses these maps.
Finding Somewhere I Love

I've used the map to find the covers featuring places I know well and love from the comfort of my computer, tablet or even phone.
I'm particularly fond of covers from the Outer Hebrides like the one below, having spent four years living there!
An Online Image Gallery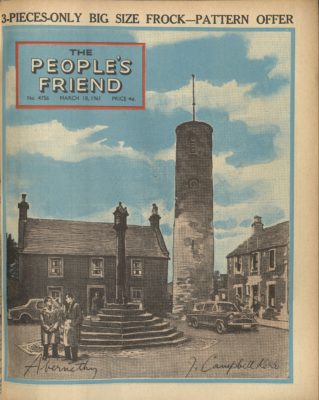 I occasionally give talks on the DC Thomson archive to local and family history groups.
The maps are an easy way for me to find relevant covers that help to illustrate my talks. People love seeing an image of somewhere they know well being represented in J. Campbell Kerr's style, and it always causes a stir in the room!
Enjoying The Extra Information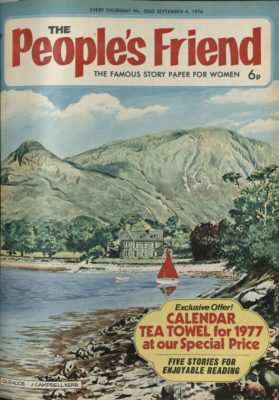 The Archive team digitised the covers because we love the artwork so much. But I love seeing the extra information given on the cover, too. Be this the new serial that's starting, the free gift being given away, or the craft projects being launched.
Seeing How "The People's Friend" Has Developed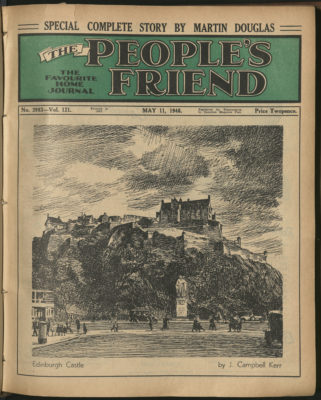 Since the first J. Campbell Kerr artwork launched 1946 with the etching of Edinburgh Castle, the "Friend" cover has slowly and subtly developed. The maps show this gradual change wonderfully.
The simple covers of the 1940s develop with added colour in the '60s. By the '70s, the move to gravure printing of the magazine onto glossier paper allowed for full-colour front covers that really show off their artistry.
Planning Exhibitions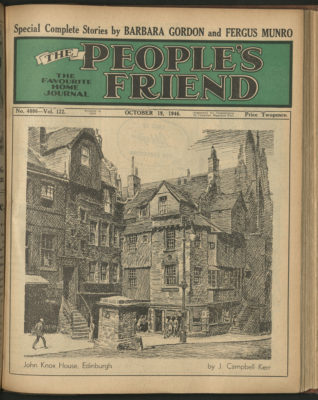 The maps have proven invaluable to me in the last few weeks as I've been selecting J. Campbell Kerr artwork for reproduction in a free exhibition taking place at the Scottish Storytelling Centre in Edinburgh.
The exhibition runs from May 10-25, 2019, and celebrates 150 years of The People's Friend. A large part of the exhibition draws on the wonderful front covers, and it even includes original J. Campbell Kerr works in all their finery.
It will be well worth a visit if you're in the area, and I can heartily recommend the centre's café!
Click here for more fascinating content celebrating our 150th anniversary.
Click here for more information on the anniversary events taking place in Edinburgh across the month of May.