Meet The Team: Paul Egan
---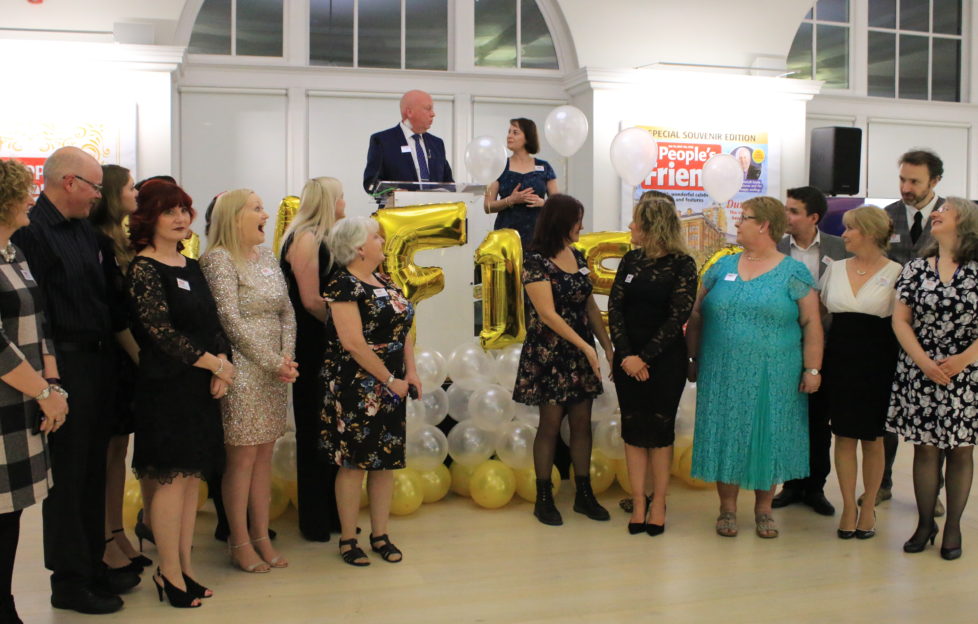 Paul with the "Friend" team at our January birthday party
In the latest of our "Meet The Team Behind The Team" features, we meet Paul Egan, Head Of Operations for Consumer Editorial at DC Thomson Media.
Paul leads the team responsible for turning all the creative content from DC Thomson's magazines into the physical article our readers can buy at the newsagents.
How long have you worked for DC Thomson
I started here in 2011, so eight years. My background is in paper-making rather than print; I have more than 25 years' experience in the paper industry in the UK. In fact, I first moved to Scotland in 2001 to become manager of two paper mills.
Tell us a little about your role
I am responsible for the printing and production of the whole range of DC Thomson Media magazines. I work alongside colleagues at Stylist, Puzzler Media and Aceville to help them to deliver their titles, too.
What does a typical week look like?
I'm not sure I have a "typical" week! I'm usually involved in planning meetings for upcoming titles, where we discuss new ideas and innovations that could be made to existing products.
Myself and my team work with editorial and design colleagues to create print schedules. I also normally spend a few days out of the office visiting partners and printers across the UK and Europe.
Do you have any "Friend" connections?
My mother always read the "Friend" as I was growing up. She used to go down to the local newsagent in South Wales to collect her copy of "my book", as she called it. When I moved to Dundee, the first thing she said was, "Oh, that's where 'The People's Friend' comes from!"
What's the best thing about your job?
I enjoy working with a diverse mix of talent, from journalists to our suppliers and printers, to my own Operations team!
How would you describe the magazine to a potential reader?
I think the "Friend" is a quality title, packed with great content. It really is a "Friend" in its own right to many people. And of course it's great value!
Click here for more from "The Team Behind The Team".