Say Hello To Our New "Friend"!
---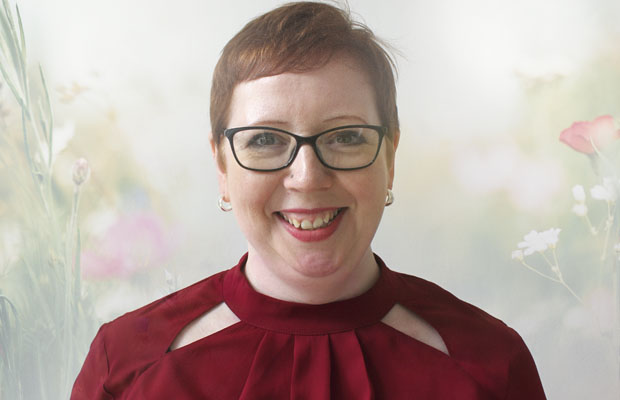 We have a new team member here on the "Friend"!  Meet Sharon, who has joined our Production team.
Sharon, welcome! What made you decide to join the team?
Hi Lucy! I applied for the job after seeing an advert on LinkedIn.
I didn't know much about DC Thomson other than them being the publishers of "The Broons" and "Oor Wullie". And of course, the "Friend". I was ready for a career change, and wanted to get into publishing. I really didn't know if I would be successful, but I gave it my best shot – and here I am!
I live in Edinburgh, and when I came through to Dundee for my interview I didn't really know where I was going.
Luckily Desperate Dan was cited as a landmark, and he helped me find my way to the office.
Can you tell us about your working life before the "Friend"?
I was a late bloomer, career-wise. I only gained my degree in my late thirties, and I am still completing a Master's degree in Creative Writing with The Open University. For the past few years I worked part-time in universities and colleges, supporting students with additional learning needs.
That was a very fulfilling job, and at one point I did consider qualifying to teach. However, I also worked as a freelance copy-editor and writer, and I enjoy the writing and editing process immensely. So I decided to pursue a career in publishing instead.
What will your new job involve?
I work as a sub-editor within the Production team. We read every article, feature and short story before it appears in the "Friend".
It is my job to ensure a story reads well, that grammar and punctuation are spot on, and that each piece conforms to the "house style" of the "Friend".
It is quite a responsibility, and I am very aware of the history that precedes me. I know I am stepping into a long-established tradition, and I am proud to be part of it.
What are you particularly looking forward to?
This is my first job in the world of magazine publishing, and I am looking forward to learning as much as I can.
So much work and consideration goes in to each issue of the "Friend", it is just amazing! The staff genuinely care about the magazine and our readers, which makes it a lovely environment to work in.
I am especially looking forward to having a tour of the building and getting to see the Archives. Margaret on the team has been telling me about some of the treasures she has found during her research for the talks she gives at "People's Friend" events.
What's your own favourite reading, apart from the "Friend"?
I read across a variety of genres, and will go from reading Stephen King to Tolstoy, for example.
I also adore Virginia Woolf — "Orlando" and "Mrs Dalloway" are her best novels. I enjoy books with a light fantasy element, and I can't wait to read Joanne Harris's new book, "The Strawberry Thief". It is the fourth book in the "Vianne Rocher" series, which started all that time ago with "Chocolat".
Harris's writing is beautiful, with a magical air which transports you into her fictional world.
Any thoughts on the 150th Anniversary of the "Friend"?
Yes, I think it's incredible that we are the longest-running women's magazine in the world.
Some of the team recently travelled down to Alvaston Hall Hotel in Cheshire for a celebratory birthday weekend. They had a great time running the event and meeting readers, and I hope to be involved in future trips. Here's to another 150 years of the "Friend"!
Click here to meet more of the "Friend" team.
And click here to meet "the team behind the team"!